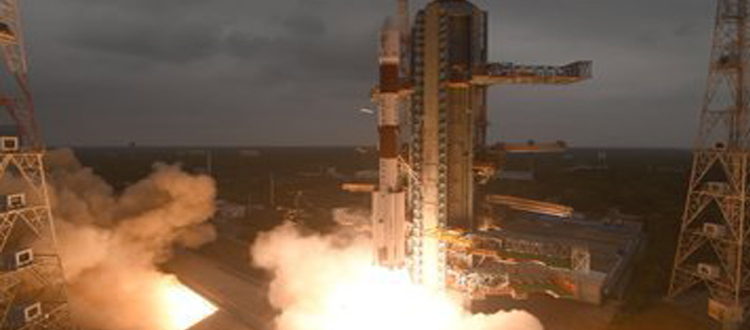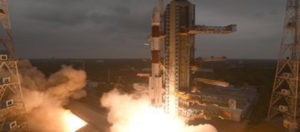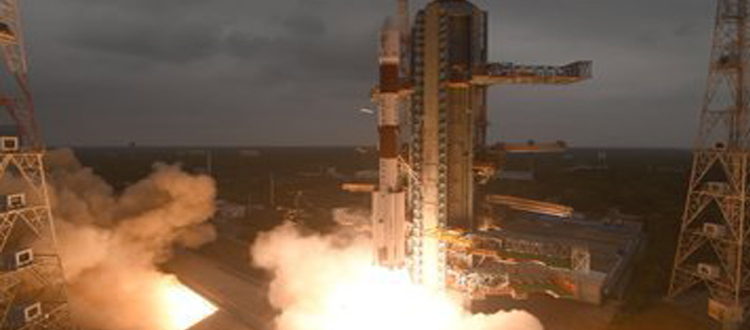 JNS: The Indian Space Research Organisation (ISRO) has created history successfully launched its earth imaging and mapping satellite CARTOSAT-3 along with 13 other nano-satellites from the Satish Dhawan Space Centre at Sriharikota at 9.28 am.
"I am happy that PSLV-C47 injected precisely in the orbit with 13 other satellites. Cartosat-3 is the highest resolution civilian satellite. We have 13 missions up to March, 6 large vehicle missions and 7 satellite missions," ISRO chief Dr K Sivan said.
Prime Minister Narendra Modi congratulated the space agency on the successful launch of Cartosat-3.
"I heartily congratulate the entire ISRO team on yet another successful launch of PSLV-C47 carrying indigenous Cartosat-3 satellite and over a dozen nano satellites of USA," he tweeted.
PSLV-C47 on its 49th mission will carry CARTOSAT-3 along with 13 commercial nano satellites from the United States. CARTOSAT-3 is a third-generation agile advanced satellite having high-resolution imaging capability.
With an overall mass of 1,625 kgs, CARTOSAT-3 would address the increased user's demands for the large scale urban planning, rural resource and infrastructure development, coastal land use and land cover. PSLV-C47 is the 21st flight of PSLV in the 'XL' configuration (with six solid strap-on motors), ISRO said.
The 13 commercial nano satellites from the United States are being carried as part of the commercial arrangement with NewSpace India Ltd (NSIL), Department of Space. Among the 13 nano-satellites are FLOCK-4P, 12 in numbers, with mission objective of earth observation, and one satellite named MESHBED, whose mission objective is a communication testbed.
According to the media reports, CartoSAT-3 is undoubtedly one of the most advanced imaging satellites ever built by ISRO, with the capability to produce some of the most high-resolution aerial imagery in the world — certainly the highest of any ISRO satellites. It will also image across multiple spectra — panchromatic (captures all visible colours of light), multispectral (captures light within specific ranges in the electromagnetic spectrum) and hyperspectral (captures light from across the electromagnetic spectrum) earth observation mission.
Once online, the satellite will serve in large-scale urban planning, rural resources and infrastructure development, monitoring of coastal land use and land cover including others.