ISRO to launch private Rocket from Sriharikota on Nov. 18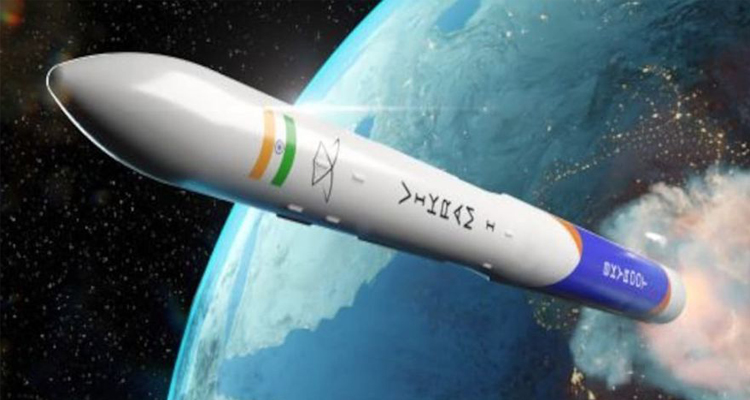 JNS: Indian Space Research Organization (ISRO) will launch the world's first private rocket from Sriharikota, Andhra Pradesh on Friday. Dr. Jitendra Singh, India's space minister, has announced that he will attend the first private launch of a Vikram-suborbital (Vikram-S) rocket from Sriharikota.
Vikram Rocket launch will herald a level playing field for cost-efficient satellite launch services by disrupting the entry barriers, he said.
"It would be a major milestone in the journey of ISRO after Prime Minister Narendra Modi unlocked the Space Sector in 2020 for private participation," he said.
Skyroot Aerospace Private Limited, a Non-Governmental Entity and Start-Up, based in Hyderabad developed the Vikram-S rocket. It is a single-stage spin-stabilised solid propellant rocket weighing around 550 kilogrammes. The rocket will reach a maximum altitude of 101 kilometres before crashing into the sea. The launch lasts 300 seconds in total.