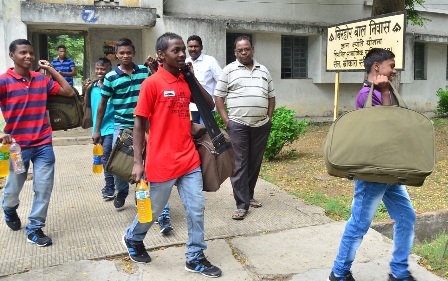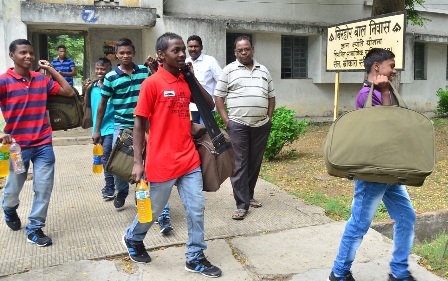 With smiling face and sparkling eyes Junior Tarzans (Birhor children), today leaves the city to spend summer vacation in jungles (their parental villages). Far from the jungle life about 15 children for Birhor community (a primitive tribe on the verge of extinction) are being nurtured in urban culture and educated under Gyan Jyoti Yojana— under the Corporate Social Responsibility (CSR) of Bokaro Steel Plant at Bokaro.
All children hail from Gomia block (Tulbul village) of Bokaro district; they will be back on 11 June at the end of their summer vacation, informed BSL PR official. Aimed to provide more opportunities to the Birhor kids so that they can be a part of the mainstream BSL management recently adopted new batch of Birhor kids. The responsibility of the children, starting from their food, accommodation to education is borne by the BSL management", said the official.
"The motive behind adoption is to provide them with the better educational environment and urban culture so that they become the inspiration for others in their community", he added. 'Tulbul' is a primitive tribe village, situated in a giant leap of red rebels in Gomia block about 75 kms away from district headquarter of Bokaro. A decade ago, the BSL management had brought 15 boys from the Birhor villages of Gomia block and nurtures them in urban culture. Some of those have now grown up to become computer-savvy and talk in English.