"Kridangan": Bokaro gets 1st Play Ground under GAC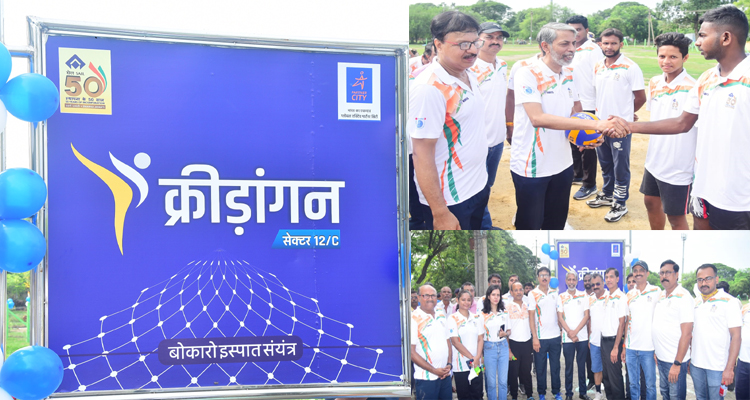 by Ashis Sinha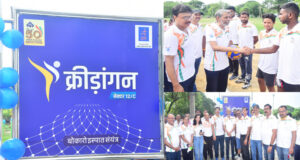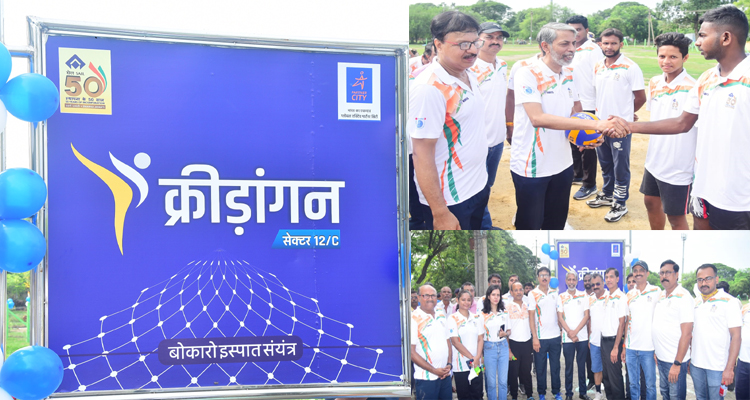 SAIL's Bokaro Steel City blazes a trail for much-desired sports culture through the "Kridangan" campaign at Sector 12 C ground on Wednesday, aiming to make the community and the city healthy, energetic, happy and champion city in all walks of life.
Kridangan—the eagerly anticipated salubrious mission adopted by any city in the country and accredited by the apex International Olympic Committee supported Global Active City. Under this mission, the first Kridangan, a Volleyball Play Ground, was inaugurated by Amarendu Prakash, Director-in-Charge of BSL, informed Jaideep Sarkar, Lead Officer of the mission and International Coach and Asian Silver Medallist of Volleyball.
"In an effort to encourage physical fitness and healthy lifestyles, around thirty playgrounds are being developed across the city," he added.
Amarendu Prakash, along with the Global Active City Committee and BSL officials, inaugurated the campaign by releasing balloons in the air. Later, a plantation drive was carried out, and an exhibition match was played in the newly constructed volleyball ground.
A jogging track is also being constructed at Kridangan. We are at work; each sector of the township has an average of three similar play areas. Besides the jogging track, badminton, basketball, volleyball, and even a cricket pitch will have their own facilities there.
The Global Active City is an international initiative aimed at improving public health, and encouraging sports is founded by the Evalio Association, a Swiss organisation, and funded by the International Olympic Committee. The Certification is based on a set of standards that are subject to review by a panel of international experts.
At present, only seven cities have been declared as Global Active Cities all over the world. Bokaro Steel City currently enjoys the status of Global Active Partner City. Bokaro Steel City, moving towards a Global Active City, is striving to fulfill all the criteria set in the coming months in a time-bound manner, in which participation and cooperation of all the citizens is expected, said Director-in-Charge.