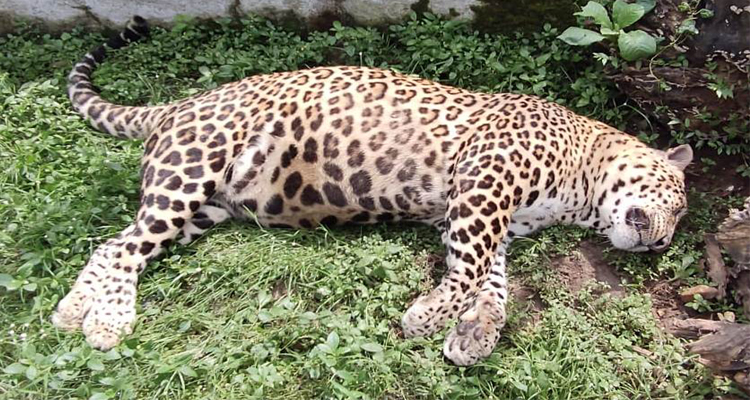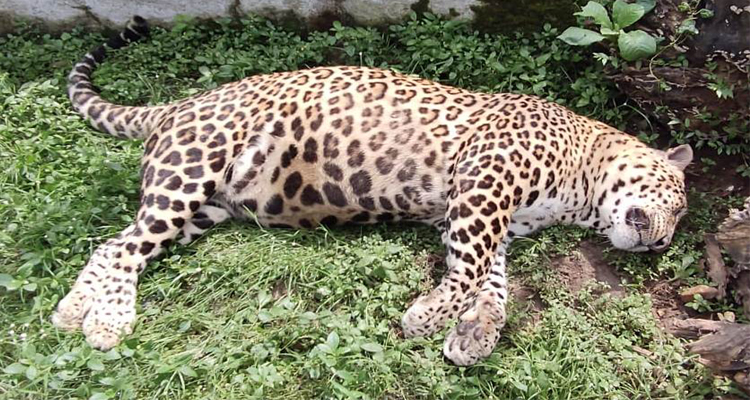 Bokaro: A leopard was found dead at Jawaharlal Nehru Biological Park (JNB) in Bokaro Steel City on Sunday morning.
In July 2014 the leopard, Akshay (12) was brought from Tata Zoo, Jamshedpur. He was perfectly healthy till Saturday evening and took his normal diet, said Dr. G Chakraborty in-charge JNB Bokaro.
Dr Mukesh Kumar Sinha who conducted the postmortem said, the leopard seems to have died of internal bleeding. However, the actual reason for death can be cleared after the through-out investigations. The report will be sent after 24 hours to the forest official, he said.
Meanwhile, the leopard is one of the five extant species in the genus Panthera, a member of the Felidae. His life span is 10 to 14 years, said a zoo authority.
The JNB of Bokaro spread over 127 acres of land having more than 437 animals and birds with more than 75,000 trees and medicinal plants were set up on January 14, 1989 with an objective of education, conservation, captive breeding, research including entertainment.
"The Park is a center of excellence which is also imparting education silently within a radius of 50 km." said the park authorities.
The zoo, which is maintained by the Bokaro steel plant, is the only place where one can come and study a lot about nature, plants and animals within two hours of visit.
The central zoo authorities branded this zoo as one of the best park of eastern India for its uniqueness in cleanliness and beautiful landscape. The animals at the park include the Bengal tiger, Indian tiger, white tiger, lions, spotted dear, leopard-spotted deer, sambhar, blackbuck, hippopotamus, hyena, monkeys, peacock, civets, reptiles and dozens of varieties of beautiful birds.