Little Stars exhibit exemplary talent in contest-2020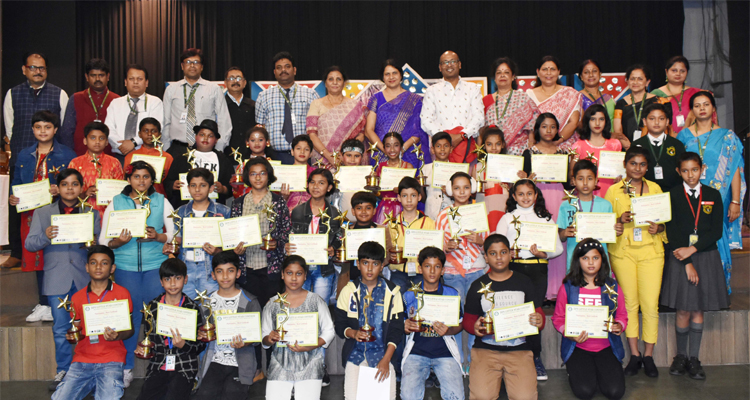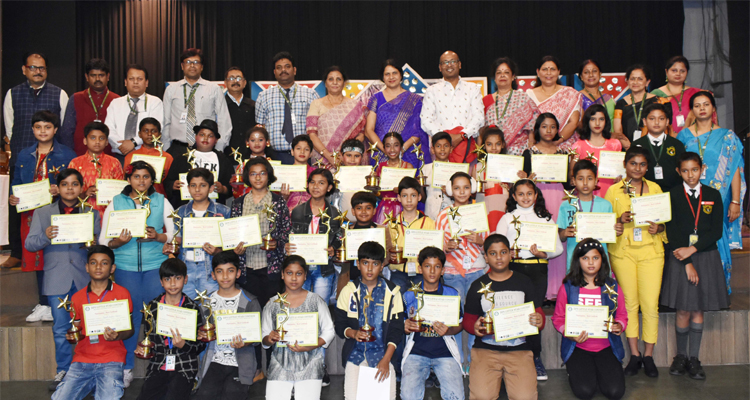 Bokaro: Aiming to provide a platform to nurture versatile talents of students in various fields of arts like visual art, singing, instrumental music, dance and folk arts etc, DPS Bokaro organized DPS 'Little Star Contest' 2020  to unleash the hidden talents on Tuesday at Bharat Muni Kala Bhavan in DPS Primary Wing.
In the open contest, hundreds of students from Classes 2 to 5 took part enthusiastically and demonstrated their talents which enthralled the audience.
Speaking on the occasion Principal DPS Bokaro, A. S. Gangwar praised the electrifying performances of the youngsters, he said, "DPS 'Little Star Contest' is a platform which provides an opportunity to all the students to exhibit their versatility with a stage performance."
Gangwar also appreciated the teaching staff for their hard work in preparing the students.
The Star Performers were awarded a trophy and a certificate which were given by Senior Headmistress Rupa Sinha.  The judges for this talent hunt were Sunil Kumar, Nirmalaya Sharma, Mrityunjoy Bhattacharya, Vicky Anand Pathak, Bhaskar Ranjan Dey and Anil Kumar Gope, informed PR official.
The star performers in various categories were: Shourya Singh and Harshal Gupta (First),  Aarav, Vedant Pandey and Gyan Ajish  and Aditya Raj, Rajveer Ranjan Sinha and Shirish Crezia (Second); Anushka Kumari, Eshani Prasad. Meenakshi Tanu and Riya Sharma, Sharda Nandini (Third) in Visual Art Group.
In Visual Art Solo- Riyanshi Kumari scored the First position, Sayee  and Shipra Hembram (Second), Rajesh Krishna Behera and Arush Srivastav Third position. In Solo Dance- Akshanya Sejal (First), Siddhant Sinha and Dhruv Lodha (Second), Dakshyani and Rimik Surya Bihari Mandal (Third); Solo Song- Bhavya Chaturvedi (First), Aarav Kumar Upadhyay (Second), Shraddha and Shivakshi Ray (Third); In Instrumental Solo- Shivam Kumar Mishra (First), Keshav Nandan and Harsh Anand (Second), Palak Nandini (Third), he informed.