Lockdown 3.0: Section 144 enforced till 17 May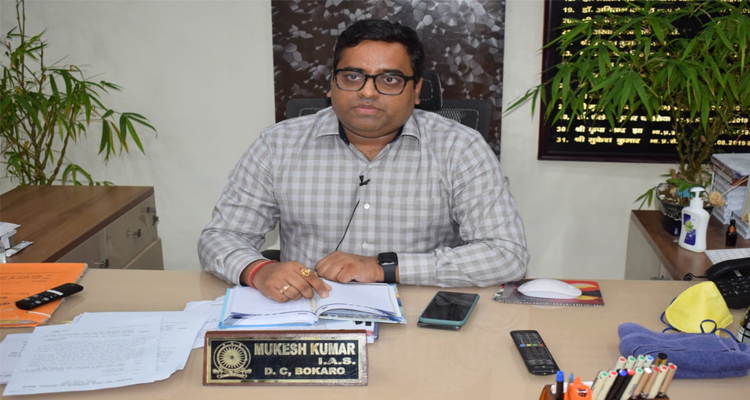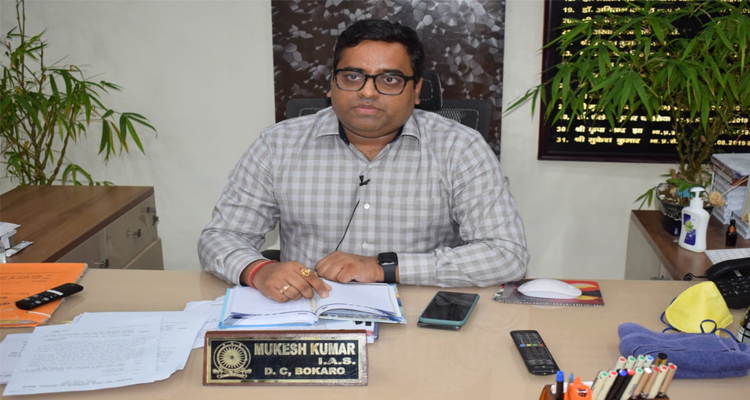 Bokaro: In order to maintain peace and law and order as well as the possibility of corona infection during the locked down 3.0 period announced by Ministry of Home Affairs, Section 144 of the CrPC has been enforced in Bokaro district; will remain effective till 17 May, an official informed.
Keeping in mind the possibility of corona infection and public health interests, Sub-Divisional Officer Chas Sashi Ranjan Singh has issued the order to implement Section 144 of the Code of Criminal Procedure respectively on Monday.
"Section 144 is applied in the entire districts will remain effective till 17 May afternoon," said SDO.
It bans a gathering or moving of more than five people at one place; all shops, business establishments, offices, factories, weekly markets (haat-bazaars) will be closed for all activities; all construction work will be postponed with immediate effect, said SDO.
Under this prohibition, there will be a complete ban on the operation of any public transport services, including the operation of taxis, auto-rickshaws, buses, e-rickshaws, rickshaws; all-state government offices except casual services will remain closed. All officers and workers will perform government functions from their home, the order stated.
All the events related to any kind of sports, cultural festival, religious festival, government buildings, private auditorium, convention building, Dharamshala is ordered to be cancelled with immediate effect and in the said period.  If any prior order or license in the above concern was issued by the competent authority, is cancelled until further orders.
All the crowded tourist places, government parks, organic gardens are ordered to be closed with immediate effect till further orders. Banks, ATMs, hospitals, post offices, grocery stores and other essential services will remain open, the notification said.
Persons who have come from other states or in which there is a possibility of infection of Coronavirus, they will necessarily stay in Quarantine ward or Isolation ward for the next 14 days: all residents will remain in their homes, shall comply with the guidelines of social distance when going out in order to fulfill the basic requirements.
If a person is found in an institutional quarantine facility or in an Isolation facility under medical advice due to a finding or suspicion of COVID-19 positive, he or she will not leave the quarantine or isolation ward without permission; no one will conduct a sample test of COVID-19 in a private laboratory. All such samples which have been nominated by the government will be sent, the order said.
No person shall cause any obstruction in taking samples to the officers authorized by the district administration; no person will spread the rumour of COVID-19 nor encourage anyone to spread.
No person or institution shall disseminate unconfirmed information in print or electronic media with respect to COVID-19 without written permission from the competent authority.
The person or establishment violating the above decisions shall be punishable under the Indian Penal Code, 1860, as per rules under Section-188, Section-296, Section-270, Section-271 and other relevant sections, order reveals.
As per the order issued, all the deputation officers have been directed to work in the district control room at the scheduled time in addition to their departmental functions. The administration issued help line numbers 06542-247891 / 242402/223475/100 of District Control Room Bokaro.
Offices or establishments providing essential services are excluded from restrictions such as law-related officials, personnel, police, health, fire services, ration shop, transportation to rail, airport and bus stand, for which special arrangements and guidelines will be issued by the local administration, electricity, drinking water supply and municipal services, Bank's ATM, Print, Electronic and Social media, medicine and medical equipment shops, internet services, IT-based services, postal services, food supplies, Brad, fruit and vegetable transport and storage activities, home delivery restaurants, hospitals, drugstore, eyeglasses shops, drug stores, petrol pumps and LPG gas stations are exempted from restrictions, informed SDO.
"All these units must comply with the standards laid down during the operation," he added.
This order will not be applicable to five or more Government servants, media or press personnel, volunteers of the permitted NGO related to disaster relief during their tenure, said SDO.
"This order will not apply to the exception given in Order No. 98 / HSN / Ranchi of Health Department (Paragraph 2 of the order). In special circumstances, it would be desirable to obtain permission from the competent officer for the dead body," he added.
Bokaro Deputy Commissioner Mukesh Kumar said, "There is no relaxation in the third the phase of the lockdown in the district."
"No public transport service, taxi and auto-rickshaw are allowed to ply. Local markets, all weekly markets, shopping malls will remain closed. In the above orders, only services providing essential goods will be allowed to operate, but due diligence for social distance will be necessary," added DC.