'Lure of money in lieu of votes' is on its rise in Bokaro, Chandankiyari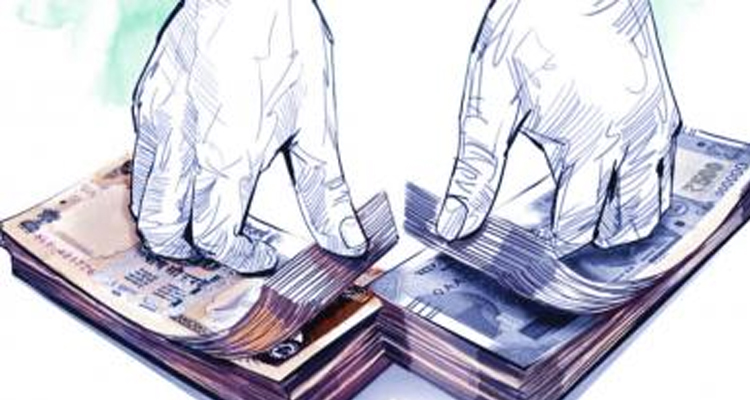 # Candidates make last minute efforts to woo voters
Bokaro: With just one night left for the prestige poll battle in Bokaro and Chandankiyari assembly constituencies, all the candidates have rolled up their sleeves to woo voters.
Candidates who are in poll fray are on their last minute effort to woo the voters. Candidates and their supporters undertook door-to-door campaign to seek votes, promising to end the problems faced by the people.
Some of the candidates remained busy to consolidate their booths and polling agents while others worked with their teams to ensure a good voter turnout amidst bad weather on Monday.
Congress candidate Shweta Singh, AJSU candidate Rajender Mahato, JVM candidate Dr Prakash, Janta Party candidate Sunil Kumar including other candidates today visited in the interior colonies of Bokaro distributed pamphlet, slips and appealed for the vote. While in Chandankiyari AJSU candidate Umakant Rajak, JMM Bijay Rajwar and BJP's sitting MLA Amar Bauri along with their supports also conducted house to house campaign with new promises.
Though, the election is expected to witness a neck-to-neck fight between AJSU candidate Umakant Rajak, JMM candidate Bijay Rajwar and BJP sitting MLA Amar Bauri. While in Bokaro constituency it is expected a very close fight between Congress candidate Shweta Singh and between BJP's sitting MLA. AJSU candidate Rajender Mahato is also hopeful of winning the seat taking advantage of the two-corner fight.
Meanwhile, 'Lure of money in lieu of votes' is on its rise in the rural parts of both constituencies. Candidates rampantly using 'money power' to lure the voters also in the slum areas and in Khatals too; distributing note filled buckets, informed an eyewitness on anonymity.
Taking tough steps Mukesh Kumar, District Electoral Office cum Deputy Commissioner Bokaro promised for investigation and strict action. "Our surveillance teams are keeping eye on all activities," he added.
The administration has a close watch on political parties as well as candidates. For all political parties, the district administration has deputed shadow teams, who are constantly monitoring each of their activities, he said.
If any political parties, do any activity or campaign with the intention of influencing the election or violate the model code of conduct, then prompt action will be taken, said Kumar.
Our investigation teams are conducting inspections, hotels, restaurants, dhabas are being checked in the mid-night to avoid any kind of lapses, and neither money power can be used in the election, he said.
We are ready to conduct elections in a safe and peaceful environment. We are also ready from the security point of view. Unprecedented security personnel is deployed to conduct the peaceful poll, DC said.
There is a full prohibition on alcohol till 05:00 PM on 16 December, during this period, all liquor shops, bars, clubs would remain closed and strict legal action will be taken against the distribution or illegal collection of liquor, he said.
"If any person has information about distribution or storage of liquor at some place, then kindly informs the district administration officials immediately through C-Vigil App, said Kumar.
Ahead of poll district administration officials along with Para-military forces took out a flag march here on Sunday to instil confidence in the minds of the electorate to exercise their franchise on 16 December (assembly election) in a free and fair manner.