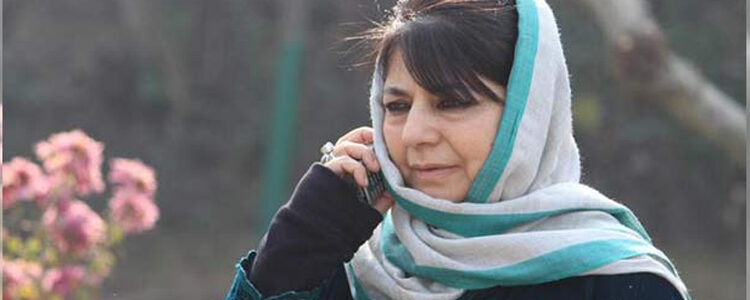 Mehbooba Mufti released from detention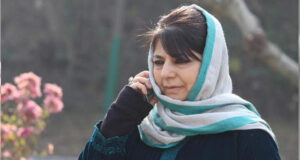 JNS: Former Jammu and Kashmir Chief Minister and PDP President Mehbooba Mufti was released from detention on late Tuesday night. She had been under detention since August 2019 when the Centre scrapped Article 370 in the Valley,
Mufti was charged under the Public Safety Act (PSA) – a stringent law that allows for detention and multiple extensions without trial for up to three months – in February.
Rohit Kansal, Spokesperson J&K government said,  Mahbooba was released after being in preventive detention for more than 14 months.
Kansal also tweeted: "Ms Mehbooba Mufti being released."
After the release of Mehbooba, her daughter, Iltija Mufti, who took to her mother's Twitter account and tweeted: "As Ms Mufti's illegal detention finally comes to an end, I'd like to thank everybody who supported me in these tough times. I owe a debt of gratitude to you all. This is Iltija signing off. May Allah protect you."
After being released, Mufti herself also left a message where she said that people of Jammu and Kashmir will never forget the illegal decision that was taken on Aug 5, 2019 and "it's time to get back the rights snatched aways by the Centre wrongly."
Reacting to the news, former J&K Chief Minister Omar Abdullah tweeted: "I'm pleased to hear that @MehboobaMufti Sahiba has been released after more than a year in detention. Her continued detention was a travesty & was against the basic tenets of democracy. Welcome out Mehbooba."