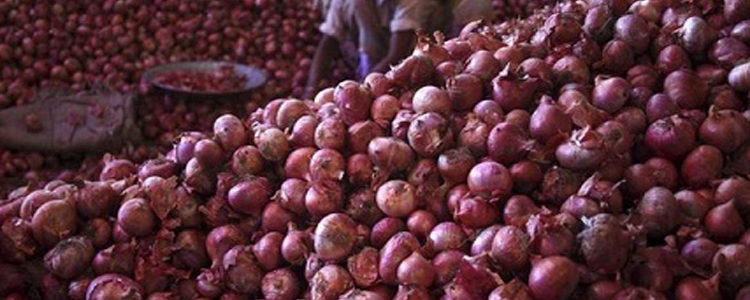 Modi govt immediately banned export of all varieties of onion
JNS: Amidst skyrocketing prices of onion, the central government has banned its exports with immediate effect. The Union Ministry of Commerce and Industry on Sunday banned the export of all varieties of onions with immediate effect. This development comes after days of basic kitchen prices skyrocketing across India. A government notification states that the export policy of onions is free to be prohibited until further orders. Therefore, the export of all varieties of onions is prohibited with immediate effect. Principal spokesperson of the Government of India, Sitanshu Kar also tweeted, The Center has banned the export of all varieties with immediate effect. After the shortage of onion across the country, a decision has been taken to ban its exports in view of the surge in its prices. Earlier, Union Food Supply Minister Ram Vilas Paswan had said that the Center has sufficient stock of onions and is going to supply it to various states, which will bring down prices.
Assembly elections of various states are also going to be held in the next few days, due to which the government is worried that if onion prices remain unchecked, it may have to bear the brunt in the elections. Therefore, the government does not want to take any risk in this and in view of this, onion exports have been banned immediately. History is the witness that skyrocketing prices of onions have played a big role in the change of power many times.
Meanwhile, Delhiites have started getting cheaper onions from Saturday. Chief Minister Kejriwal flagged off the mobile van from the Secretariat on Saturday. Onions are being given to people from 70 mobile vans in Delhi as well as 400 shops of ration for Rs 23.90 per kg. At present, onion is being sold in all the assemblies through 70 small tempo and tender has also been made to sell onion through big temps. The tender will open on 4th October. The MLA from the Secretariat reached the respective assembly with the van and onion was sold at cheap rates.