Nagpur— first city in India to going back on complete lockdown from 15 March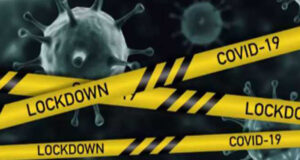 JNS: Following the huge surge in the COVID-19 cases, Nagpur will be placed under a week-long lockdown from 15 to 21 March. The decision was taken in a meeting of the top district officials chaired by Nitin Raut, Guardian Minister Nagpur.
Nagpur is the first city in India that is going back to a complete lockdown the second time. Nagpur is one of the worst-hit regions of Coronavirus infection cases followed by Pune and Mumbai in Maharashtra.
According to the media reports, Nagpur is contributing the most number of Covid-19 cases towards the state's daily count. Around 1,729 cases were reported in Nagpur on Friday, bringing the number of cases of the division to 248,912 of which 4,893 of those have died, it reported.
Around 3,000 police personnel were deployed across Nagpur.
Shops selling essential commodities such as vegetables, fruits, and medicines, and milk booths will remain open during the lockdown. Liquor can be sold online.
Private offices will be shut while government offices will function at a capacity of 25 per cent.
Hospitals would be functioning and people will be allowed to take the vaccination doses against the Covid-19 disease.
Raut, appealed to the residents that do not move out from homes unnecessarily during the lockdown. Stay at home and strictly follows the guidelines.