National Art Camp concludes with a joyful experience at DPS Bokaro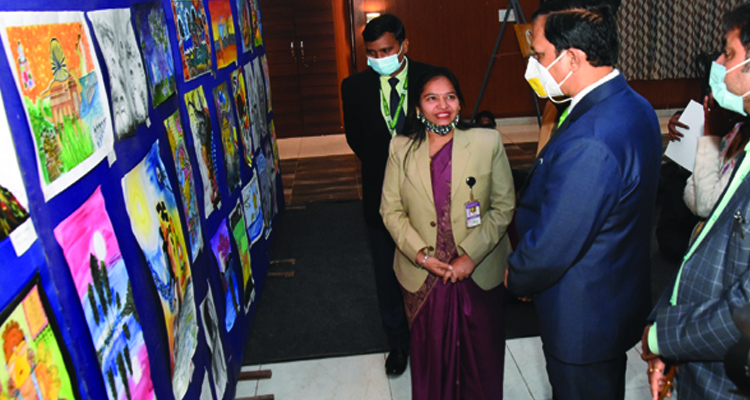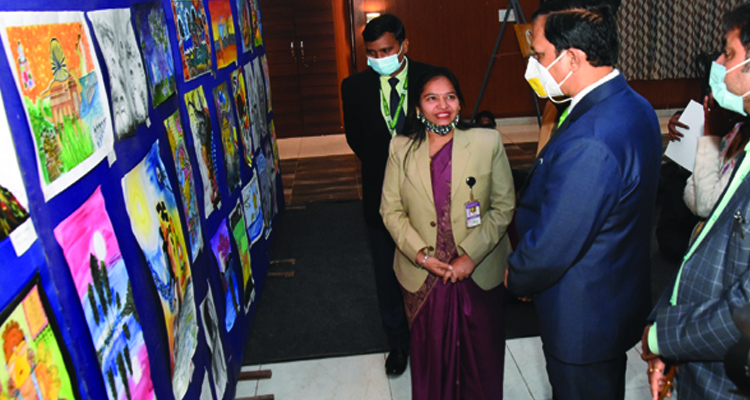 JNS I Bokaro: The ongoing National Art Camp— 'Navachar' concluded with unforgettable memories at DPS Bokaro on Wednesday. The students had a joyful experience.
With the aim to hone the artistic talents and invoke an aesthetic sense among the students, DPS Bokaro organized a three-day National Art Camp cum Workshop 2021, which was kicked off on 20 December.
The camp was concluded with a colourful exhibition of the creative masterpieces by the artists and the students. It was organised in association with Oil and Natural Gas Corporation (ONGC) and 'India Telling'; the camp was also a part of the celebration of 75 years of Independence under the campaign "Aazadi ka Amrit Mahotsav", informed the school authority.
Scores of students from different schools under the Sahodaya School Complex, Bokaro, also participated in the special workshop.
During the inaugural eve A. K. Johri, Asset Manager, ONGC and the Art Curator, Abhishek Kashyap, founder of Art Organization India Telling, were the Chief Guests of the event.
Johri appreciated the initiative undertaken by the school to provide a platform for the budding artists at such a tender age. "As the modern concept is of holistic education, this kind of efforts surely ensure the all round development of the children and this is what DPS Bokaro is always known for," he added.
The curator also motivated the participants and said that by engaging in such artistic activities, children develop confidence and learn to be innovative. It will also provide them with a wonderful platform to learn under the guidance of the maestros.
The camp was attended by renowned artists across the country, including Kishore Kumar, Umesh Kumar, Sarika Kumari, Pinki Kumari, Sunil Modi, Anil Kumar Gope, Amitav Chatterjee, Abhilasha Singh, and Kamini Kanta Swain.
The concluding ceremony was graced by A. S. Gangwar, Principal, DPS Bokaro stated that such workshops add to the perspectives of the promising artists. "We have always found the objective of holistic development foremost. Such workshops provide an opportunity for the young talents to express and create their own legacy."