National Children Science Congress begins at DPS Bokaro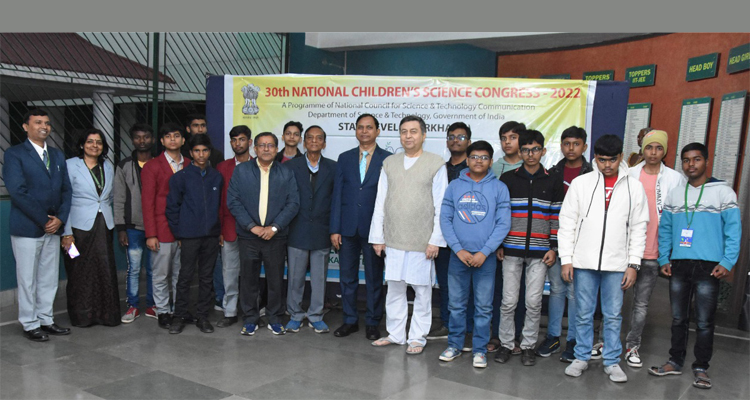 JNS: The 30th National Children Science Congress (NCSC) began today at DPS Bokaro, in which more than 100 schools from 13 districts of Jharkhand, along with dignitaries and scientists from different parts of the country and the nationally acclaimed panel of the jury, are participating.  The three-day science and child right summit started to understand the modern outlook and approach to address the 21st-century challenges related to ecosystem, health and well-being.
The day began with the registration of schools followed by the orientation program of judges in which the judges, as well as scholars, shared among themselves the latest development and innovations taking in the field of science besides the keen interest which is being witnessed among the school students who are coming with new ideas and innovations.
AS Gangwar, Principal DPS Bokaro, said, "It is a privilege for all of us to acknowledge and appreciate the radical ideas to make the world understand a difference between development and progress. A thin line separates them as one has dedication as its soul and other goes with sustainability."
He added, "Tender hearts are able to perceive the challenges better. The effort to bring out the most innovative idea to let the world know that blind development can make us materialistically elated but real contentment comes when we progress, keeping in mind the aspirations of future."
Through this platform, the NCSC 2022 has provided a great opportunity for the upcoming scientists to exhibit their acumen and nourish their confidence and out-of-the-box thinking.