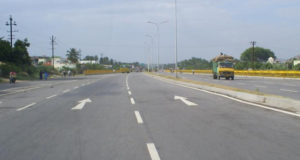 Chennai: National Highways Authority of India (NHAI) would be responsible for accidents caused due to bad roads or improper signage on the highway says Madras High court.
The court also warned the NHAI that it would also be made to pay compensation for the victims involved in accidents as a result of poor road conditions.
According to reports, these remarks were made on Monday during a hearing on a PIL regarding bad roads between Maduravoyal and Walajahpet on National Highway 4 by Justice M Sathyanarayanan and Justice R Hemalatha. The court's observation came as a court-appointed advocate-commissioner had submitted his report on the progress made by the NHAI on the Maduravoyal-Walajahpet stretch of NH 4.
In his report, the commissioner had mentioned that the recent patchwork conducted on the road as well as the poor lighting on the stretch were matters of grave concern. The report also mentioned that the stretch did not have proper traffic signals and restrooms.