Nine Bokaro student tops in French Olympiad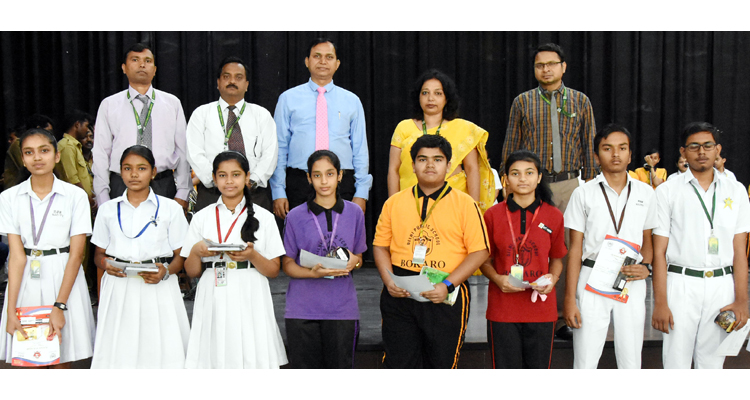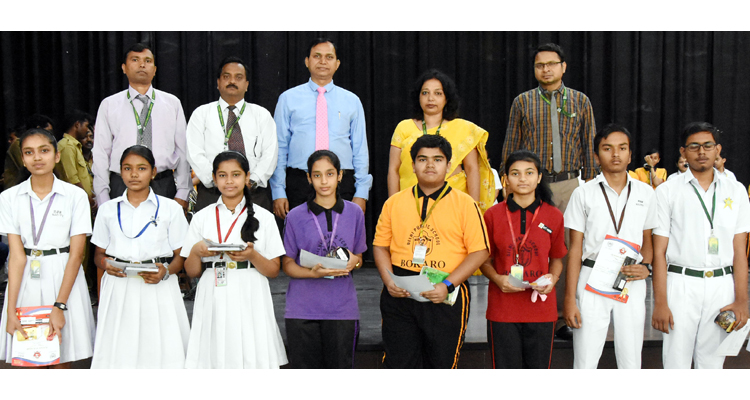 JNS/Bokaro: Nine students of DPS Bokaro performed exemplary in International French Language Olympiad conducted by Silver Zone Foundation.
Displaying extraordinary performance the DPS Bokaro students secured all the top three ranks in all three categories that they participated including class 6, class 7 and class 8. The school's average in class 7 and class 8 is also one of the best in the country.
Amongst Grade VI category, Sadhvi Jha secured state Rank 1 followed by Ridhima State Rank 2 and Anchila Hazrah secured state Rank 3. In Grade VII category Archita Kashyap secured state Rank 1, Ryaan Singh got State Rank 2 while Bhumi secured state Rank 3. In the Grade VIII category, Prince secured State Rank 1 followed by Tanu Shree state Rank 2 while Ritul Kumar Singh got the state Rank 3.
DPS Bokaro Principal A S Gangwar felicitating and congratulation the students on their exceptionally good performance at state level asked them to repeat their exemplary performance not only at national but also at the global level.
During the occasion Vice-Principal(s) Pravin Kumar Sharma, Dr. Manisha Tiwari along with Headmaster and Headmistresses were also present on the occasion.