NML organises webinar for young researchers in Metallurgy and Materials Science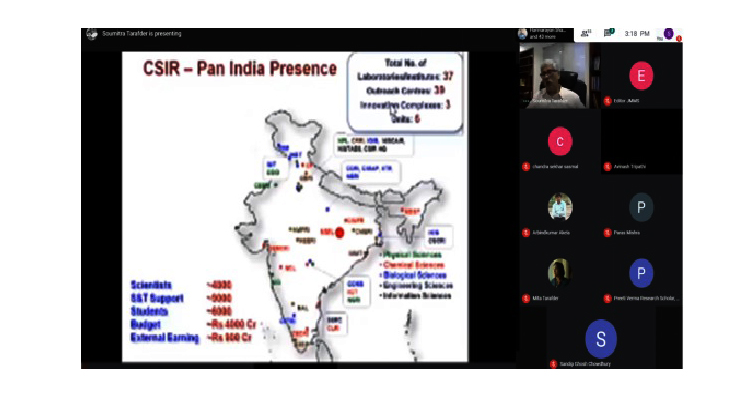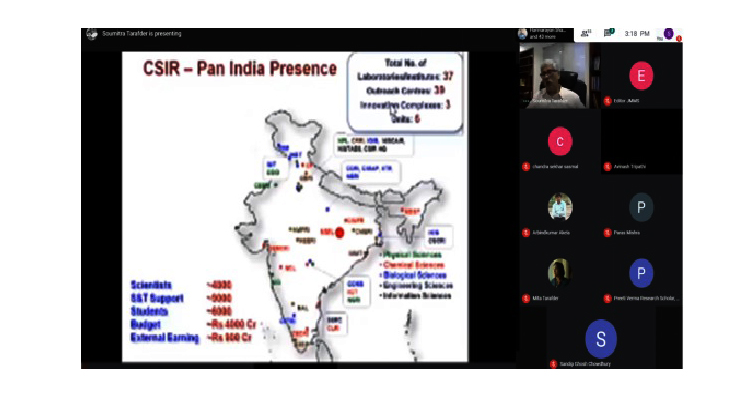 Jamshedpur: Three days long webinar for young researchers in Metallurgy and Materials Science kicked-off on Wednesday at Jamshedpur. Organised by CSIR-National Metallurgical Laboratory (NML) the webinar is scheduled to be concluded on 14 August, informed Dr A K Sahu of NML.
The inaugural session of the webinar started with the welcome address by Dr. Indranil Chattoraj, Director, NML. In his address, Dr. Chattoraj emphasized the importance of this kind of initiatives to boost self-confidence in young researchers and appreciated the organizers for taking this initiative.
Dr. Mita Tarafder, Chief Scientist, NML mentioned in her address that the webinar is a bridge between CSIR-NML and the young researchers and gave a brief introduction of the Journal of Metallurgy and Materials Science (JMMS) which is being published by CSIR-NML. She urged that the presenters can send full papers for consideration for publication in the journal.
The keynote speaker of the inaugural session was Dr. Soumitra Tarafder, Adviser Management, and Chief Scientist of CSIR-NML.
In his keynote address, Dr. Tarafder briefly highlighted various pioneering research works NML has taken up in the past 70 years of its glorious journey in the fields of oxygen steelmaking, mineral beneficiation, ferroalloy manufacturing and other areas. At the end of his talk, he addressed the questions raised by the audiences regarding R&D opportunities at CSIR-NML.
This was followed by technical paper presentions. On the first day, 7 papers were presented by researchers and faculty members from IITs, NRLCCP, Lucknow, NSIT, Patna, IIT, KGP, IIT, Bombay, MGIT, Hyderabad and from Tata Steel and JSW Steel. The panelists Dr J Pal, Sr Pr Scientist and Dr S Shivaprasad, Chief Scientist of CSIR-NML raised research questions on the respective areas which would help presenters to improve their technical contributions. Dr Sanghita Mridha and Dr A K Sahu are the key resource persons for conducting various sessions in the webinar.