Offline Classes resume at DPS Bokaro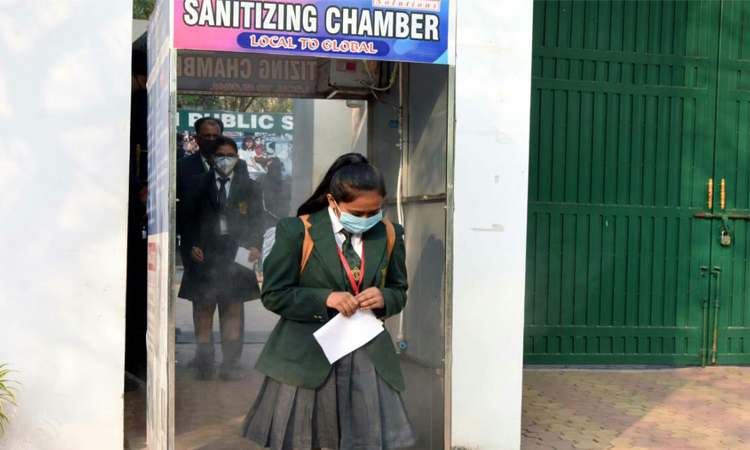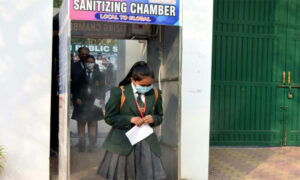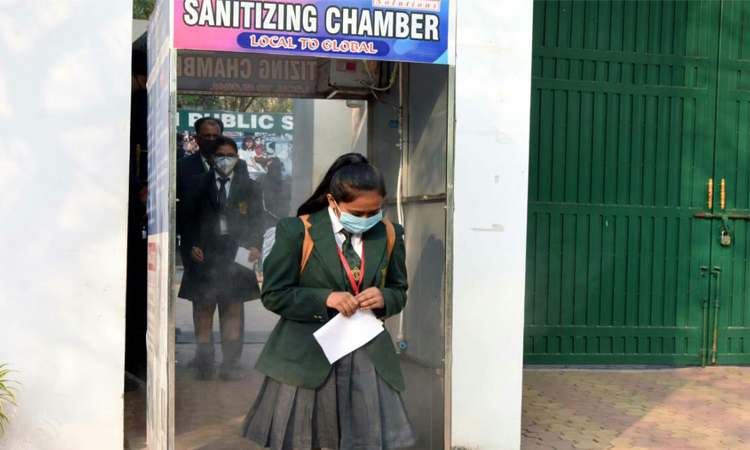 Bokaro: Following all safety norms laid by the World Health Organization (WHO) and the Indian Government for Covid-19 , DPS Bokaro reopened for the students of Classes 10th and 12th today. After taking prior consent from the Parents, students returned to the campus wearing face masks. They were thoroughly examined using the 'thermal scanner' and were sanitized in the 'Sanitization Chambers' installed at the school gate.
Responding to the directives issued by the state government, the school made all possible efforts to ensure proper physical distancing not only while entering the school campus but also in the classrooms. The classes were meticulously supervised by the teachers of the school.
Expressing their happiness over the reopening of the school, Aditya Agarwal and Devesh Ghosh, students of Class XII said, "It is a moment of joy and excitement for all of us as the school has opened after more than 300 days. Coming back to the comfort of the classroom brings in the feeling of pride and seriousness."
Welcoming the students back to school again, the delighted Principal, A. S. Gangwar said, "In these trying times, it is indeed challenging to call the students and ensure their safety. We are prepared and optimistic. We look forward to the cooperation of the parents for the success of our endeavour."