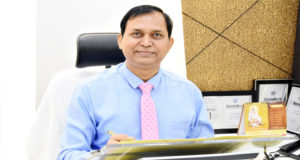 Bokaro: Aiming to welcome the freshers (students) to the DPS Bokaro Family an online orientation programme for the students of Class XI was organised on Monday. The programme commenced with a note of welcome from the Principal, A S Gangwar.
The newcomers were made familiar with the rich legacy, values and ethics of DPS Bokaro. A virtual tour of the campus was conducted in the programme which helped the students to identify their classrooms, e-library, labs, playground, swimming pool, bus arena and others, informed school authority.
The students were also updated with the initiatives and endeavors of the school along with the rules and regulations that complement holistic education.
Addressing the students on the occasion Gangwar said, "Education is not just limited to books, it is all-encompassing and prepares the children to meet the challenges of life as well as academics."
He urged the students to work hard and uphold the rich legacy of the school and set new benchmarks of academic excellence. "In this time of pandemic crisis, we remain in utmost unity and pledge to motivate every child", he added.