Paddy yield takes a dip due to deficit rainfall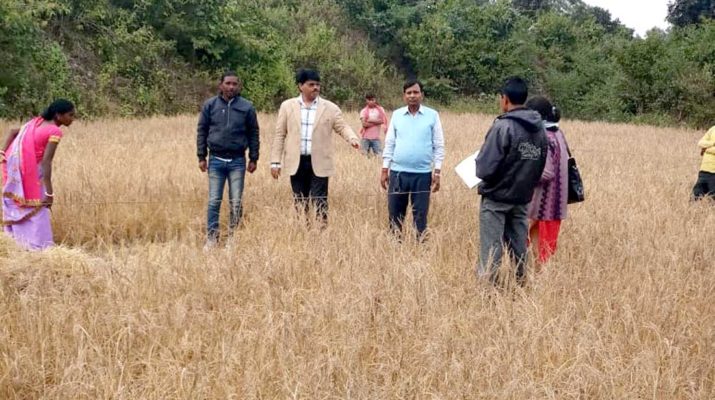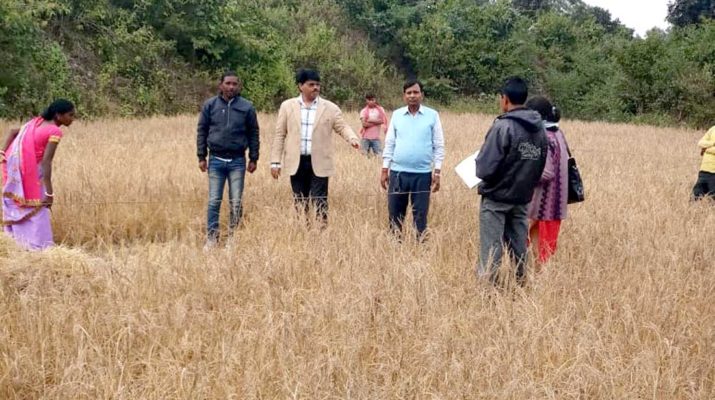 JMS: The farming community in Bokaro district is in doldrums following the prevailing drought conditions due to rain deficit. During the early monsoon (in June) this year
Farmers rekindled a new hope about the good rainfall during this kharif season and we started paddy cultivation, expecting good rainfall, said Santosh Mahato a farmer of Kasmar village.
"But due to shortfall of rain seeds that had germinated got withered after a few days and thus the area of cultivation came down drastically in the district," he added.
The groundwater also came down drastically because of the poor rainfall, which also hit cultivation. Official sources said that the groundwater levels had reduced by more than five meters in the district.
"Now our condition is pathetic. Though we are covered under Agriculture Insurance scheme,  it could not compensate our loss," said Anand Rajawar another farmer of Chandaha village of Chandankiyari block.
According to an estimate, about 35,000 hectares of land across the district was covered to yield paddy this season expecting copious rainfall.
 The improved verity of paddy was (sown in) on about 25,000 hectares of land while 10,000 hectares were sown hybrid verity (with Systematic Rice Intensification) system, an official informed.
Recently the yield of paddy crop was assessed at Kasmar village under the Prime Minister's Crop Insurance Scheme; the team found that almost 90 percent of the yields were destroyed due to low rainfall. Survey of loss of paddy cultivation is still on in the villages.
 The team who surveyed in Kasmar village includes District Cooperative Officer Rakesh Kumar Singh, Assistant Statistical Officer Arun Kumar Kanable, Aditya Kumar, the representative of Bharti AXA Insurance Company, Regional Instructor Jitendra Kumar, Gomti Kumari, Vishnu Charan Mahato, Avadh Kishor, Dharnnath Mahato, Akshay Kumar Mahato including others.
Aditya Kumar, the representative of Bharti AXA Insurance Company said, more than 75 percent of the paddy crop was wasted in the absence of rain.  "The compensation amount of insurance would be decided on the basis of the yield of paddy crop," he added.