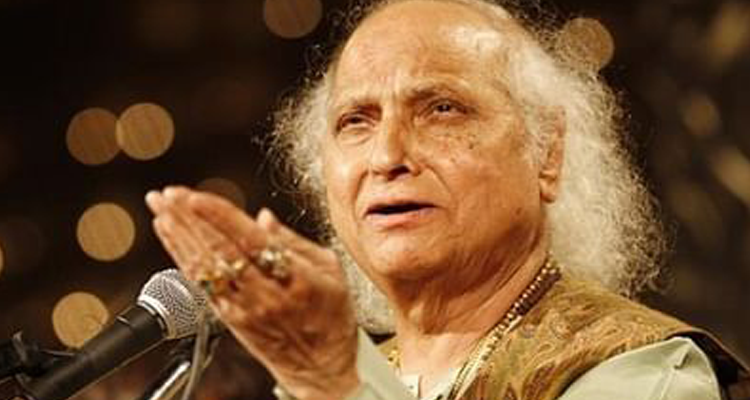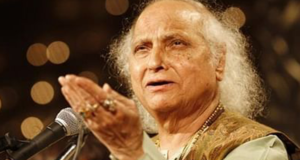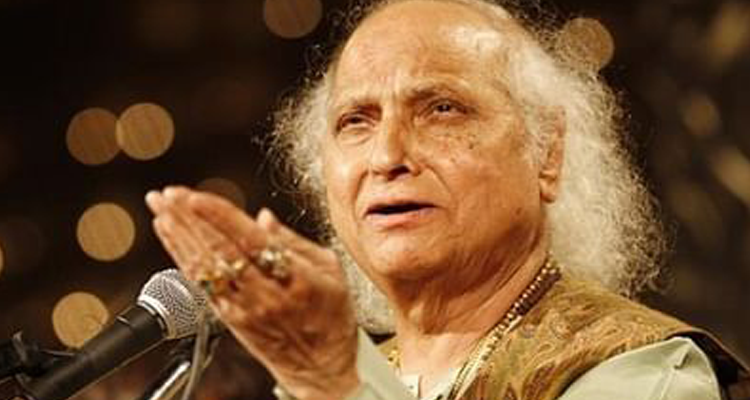 JNS: Indian music industry has mourned the loss of the classical vocalist Pandit Jasraj who died at the age of 90 at his home in New Jersey on Monday.
With profound grief we inform that Sangeet Martand Pandit Jasraj ji breathed his last this morning at 5.15 EST due to a cardiac arrest at his home in New Jersey, USA, a statement issued by his family said.
Pandit Jasraj Shikhar, who belongs to Mewati Gharana, was a classical singer as well as a very good music guru.
Expressing condolence, Prime Minister Narendra Modi said his demise has left a deep void in the Indian cultural sphere. "The unfortunate demise of Pandit Jasraj Ji leaves a deep void in the Indian cultural sphere. Not only were his renditions outstanding, he also made a mark as an exceptional mentor to several other vocalists. Condolences to his family and admirers worldwide. Om Shanti," the prime minister tweeted.
Musicians of Bokaro also have deeply mourned the loss of legendary of the classical vocalist. Dr. Rakesh Ranjan, Pt. Bachchan Maharaj, Babbanji Vishwakarma, Dhananjay Chakraborty, Arun Pathak, Ranju Singh, Rakesh Kumar Singh, Amarji Sinha, Prasenjit Sharma, Dheeraj Tiwari, Vicky Anand Pathak, Bhaskar Ranjan Dey, Nimesh Rathore, Sanjeev Majumdar, Jai Prakash Sinha, Balaram Mazumdar, Rupak Kumar Jha along with others expressed condolences and described the death of Pt. Jasraj as an irreparable loss to the music world.
"My deep condolence on the sad demise of Pandit Jasraj, the veteran of Indian classical music; he was a true legend," said Arun Pathak.
Dr. Rakesh Ranjan, the famous tabla player and secretary of the Indian Academy of Music, Bokaro said that Pt. Jasraj was one of the top performers of classical singing.
Dr. Ranjan said that the death of Girish Chandra Srivastava, a musician, writer and former professor of Allahabad University, a day before the death of Pt. Jasraj is also a shock to the music world.