Parents felicitate Principal, Teachers at DPS Bokaro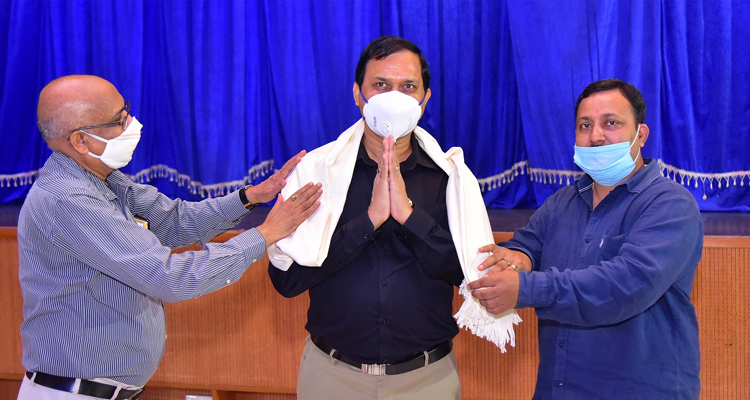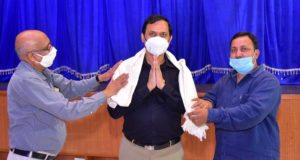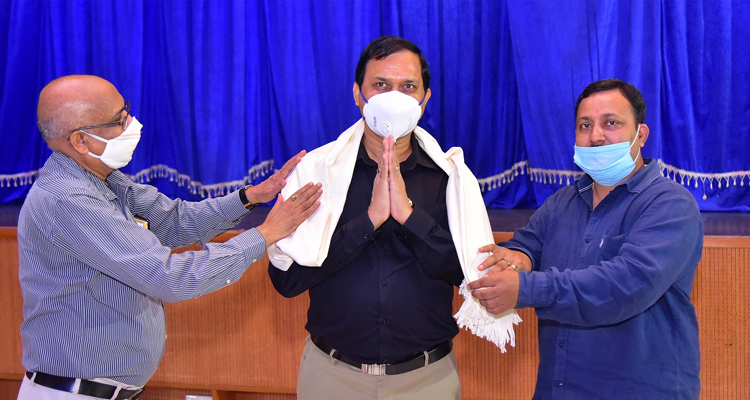 Bokaro: To acknowledge and honour the hard work and contribution of the teachers in playing a key role in the holistic development of the children and the outstanding result this year, the Parent Community felicitated the Principal and the teachers at DPS Bokaro on Saturday.
It is worth mentioning here that DPS Bokaro, an institution synonymous with excellence, has surpassed all its previous records and has added to the school's glory by performing exceptionally well in the CBSE Xth and XIIth examinations this year.
The school has produced the state topper in Class X CBSE Examination with Harsh Rai scoring a stupendous 99 % making not only his alma mater but also the city and the state proud at the national level. Harsh Rai (99 %) and Soumya Thakur (98.20%) have made their way to be among the top five in the state of Jharkhand whereas Adyasha topped in the district with 98.8% in the science stream.
Manju Sharan, Karuna Singh, Suman Avinash, Madhuri Singh, Chandana Mandal, Milimani, Gaurav, Umakant Sharan and others representing the parents and guardians felicitated  A.S Gangwar, Principal, DPS Bokaro. Pravin Sharma, Vice Principal, Anjani Bhushan & Ashok Kumar Singh Headmasters, Shalini Sharma and Manisha Sharma, Headmistresses were also felicitated in the Kali Das Kala Bhavan at DPS Bokaro.
Addressing the Parent's Representatives during the felicitation ceremony Gangwar mentioned that the students are the pride of the school and the state. He attributed the success of the children to the teamwork of the school teachers, the hard work of the children and the positive support of their parents.
"We owe the success to the parents immensely as it is their trust in us and our teachers that act as an important driving force in our quest for excellence," he expressed.
"I extend my heartfelt thanks to all the parents for being enthusiastic participants in all activities and events. I hope that the vibrant parent spirit of DPS Bokaro just keeps getting stronger, and the high turnout at various meets and events organised by the school, re-establish the fact.
It is indeed a challenging time for all of us and as we adjust to the new normal, we look forward to the continued support from our parents."