Patanjali launches "Corona kit"— Ayurvedic drugs for treating Covid-19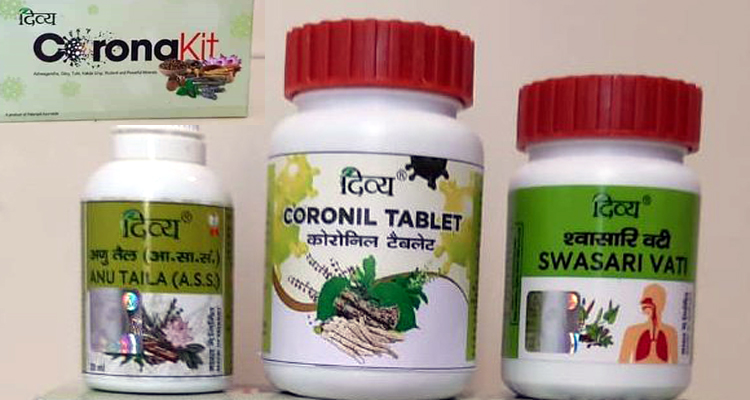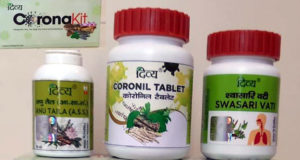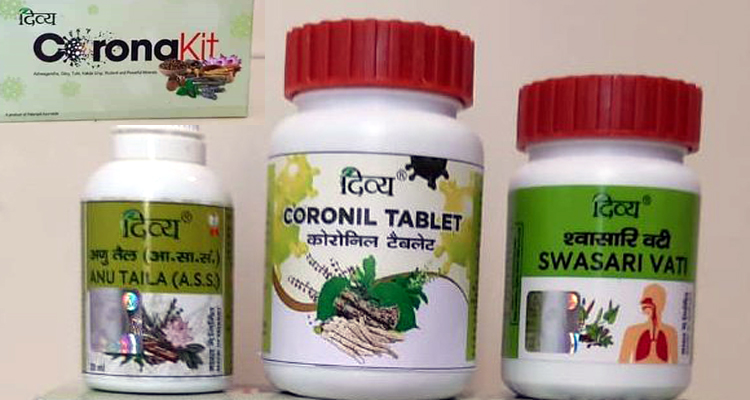 #The "Corona kit" is for 30 days dose, will be made available at just Rs 545 only
Haridwar: Baba Ramdev's Patanjali Ayurved launched 'Coronil', 'Swasari' and 'Anu Tail' with "Corona kit"— Ayurvedic drugs for treating Covid-19 on Tuesday at Haridwar day after the Glenmark Pharmaceuticals, a research-led, integrated global pharmaceutical company, launched the antiviral drug Favipiravir (brand name FabiFlu®) for the treatment of mild to moderate COVID-19 patients.
During the launch of the drug, Baba Ramdev said, 'Coronakit' has been shown 100 per cent favourable results during clinical trials on affected patients within 3 to7 days.
Addressing to the media persons Baba Ramdev said, "We are proud to announce that the first Ayurvedic, clinically controlled trial based evidence and research-based medicine has been prepared by the combined efforts of Patanjali Research Centre and National Institute of Medical Sciences (NIMS) when the whole world is waiting for medicine or vaccine for coronavirus."
Baba Ramdev said, before launching this drug we have conducted two trials, first clinical controlled study, which took place in Delhi, Ahmedabad, among many other cities. Under this 280 patients were included and 100 per cent of those recovered.
"We were able to control Corona and its complications in this. After this the all-important clinical control trial was conducted," he added.
He further added, "With the help of NIMS, Jaipur we conducted the clinical control study on 95 patients. The biggest thing which came out of this is that within three days 69 per cent of patients recovered and became negative from positive (cases) and within seven days 100 per cent of them became negative."
All the necessary approvals for conducting the trials of medicine on patients had been taken from competent authorities, he said.
Baba Ramdev thanked the director of NIMS, Dr Balbir Singh Tomar and all the doctors and scientists who were part of this project in creating an anti-corona drug.
Meanwhile, in a press release, Patanjali said that it would disclose the results of the randomised clinical trials conducted on COVID-19 patients while controlling the placebo. It said that the trial was conducted by Patanjali Ayurvedic Medicines.
"Corona kit" is not available anywhere for now and will be made available at Patanjali stores by Monday (30 June), said Baba Ramdev adding "an app will be launched soon for the delivery of the corona kit."
The "Corona kit" is for 30 days dose, will be made available at just Rs 545 only, said Baba Ramdev.