PG College hold National Webinar to establish culture of sports in the country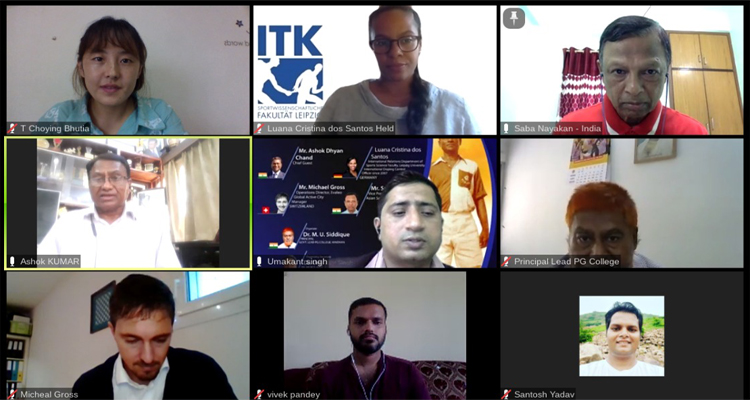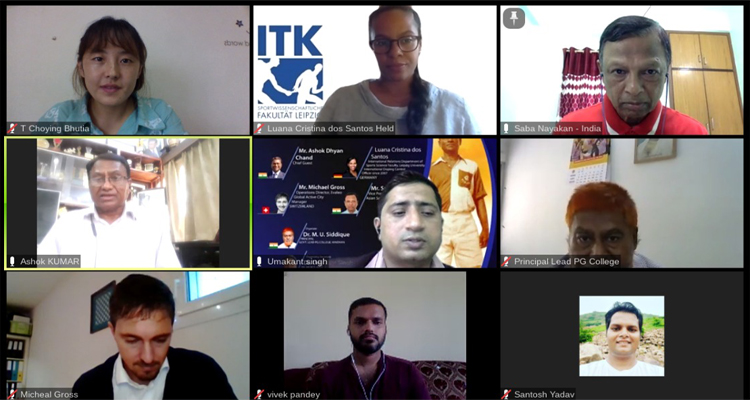 JNS / Ranchi: Government lead PG college, Waidhan in association with ITK India & Kreeda Manch organized a national webinar on the occasion of national sports day where they hosted Ashok Dhyanchand son of Major Dhyanchand, Luana Christina Dos Santos Held, ITK Leipzig international relations manager, Michael Gross, operations director, Evaleo Association, Switzerland and Saba Nayakan, Vice President of South Asian sports journalist association.
Speaking on occasion, Ashok shed some light on his own experiences of how it was for them while they played for the national team and the struggles they had to endure. He also shared how sports have developed in all regards since his time as a player. He shared some of the stories about his father and motivated us to keep working to establish the culture of sports in the country.
Luana explained how the organization ITK (International Trainer Coaching Courses) could help with the development and education of the coaches. How to build relations can help both the countries and an exchange of knowledge, information & resources will keep us moving to develop sports in the country.
Michael gross shared the vision of the Evaleo Association, where they want more and more people to participate in any sports activities irrespective of their age and gender. He also shed some light as to how the Bokaro steel city, Jharkhand became the first city from the country to be recognized as the first city in the country as a Global Active city and how easily with the help of the local leaders more cities can join the group.
Saba Nayakan shared his concerns about the prominent newspapers not dedicating any space for National Sports Day in the sports column, but at the same time appreciated all the efforts made by the various schools, colleges, and other platforms who are spreading the awareness about it. He also expressed his views on how the local journalists can help in improving the sports culture by covering more of the regional competitions around them and even asked organizations and federations to have better communication with journalists as it will help both.
Today another webinar was organized where Shailen Ramdoo, FIVB (Federation of International Volleyball) instructor gave his insights as to how a volleyball coach should work to transition a player from the grassroots level to a high-performance level. He discussed the changing trends of players, coaches and organizations. He also shared some of his experiences where he had to improvise and be creative to train players because of the lack of facilities.
He urged all his listeners who want to become better coaches to become good at observing their players not just in terms of skills, but also their personalities and at the same time to find solutions and not create more problems. This event would not have been possible without the support of principal Dr. MU Siddiqui and Organizing secretary Dr. Umakant Singh, who is also the ambassador for ITK Leipzig in India Along with his team Jaideep Sarkar, Vivek Pandey, Santosh Yadav and Choying Bhutia.