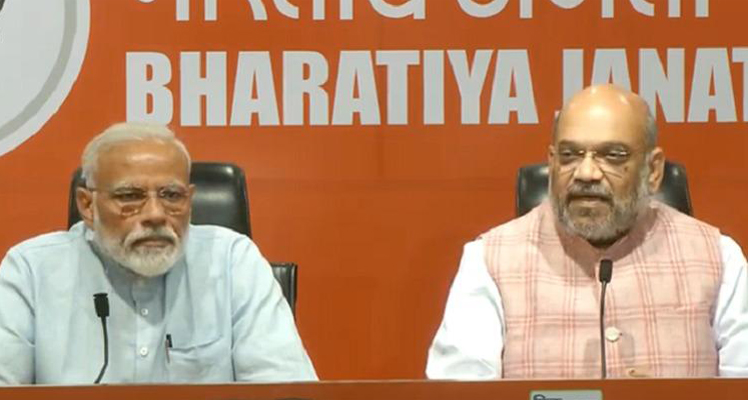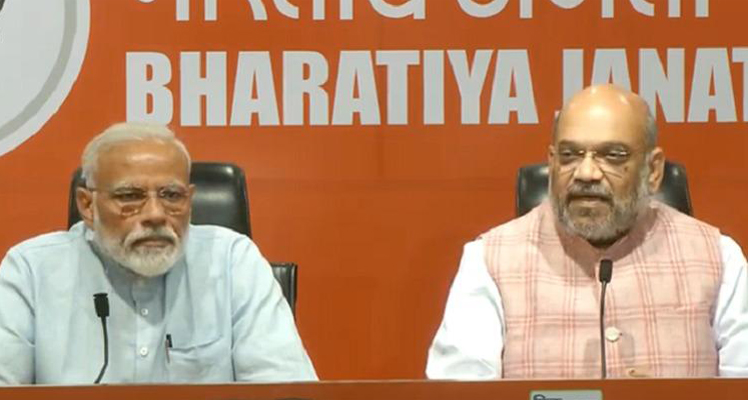 New Delhi: Prime Minister Narendra Modi attended the press briefing with party chief Amit Shah on Friday at BJP headquarters and also gave a short speech during the briefing. This was expected to be the first time that the Prime Minister interacted with the media in his five-year tenure, however, Modi did not take any questions at the party press conference.
Before Modi's speech, Amit Shah addressed reporters and said that BJP alone will cross 300 seats in this election. Their pre-poll allies will be part of the government, he added.
Speaking before the media persons Modi started off his address on a light note; Expressing confidence that his party will win an absolute majority once again, Modi said, "We got an opportunity to create a government without dynastic support in 2014, and are getting the opportunity again now in 2019."I have come here to say thanks. I want to thank the people of the country through the media. It will happen after a long time in the country, our government will come to power with an absolute majority for the second consecutive time. "Will return with full majority," PM told to the reporters.