PM virtually inaugurates Birsa Munda Museum in Ranchi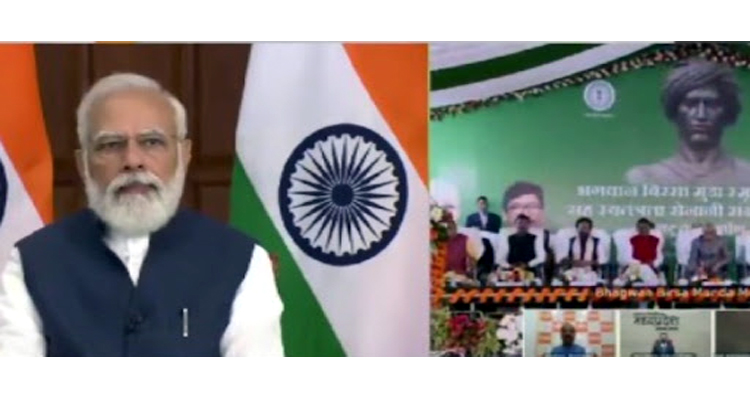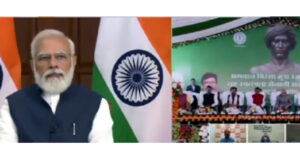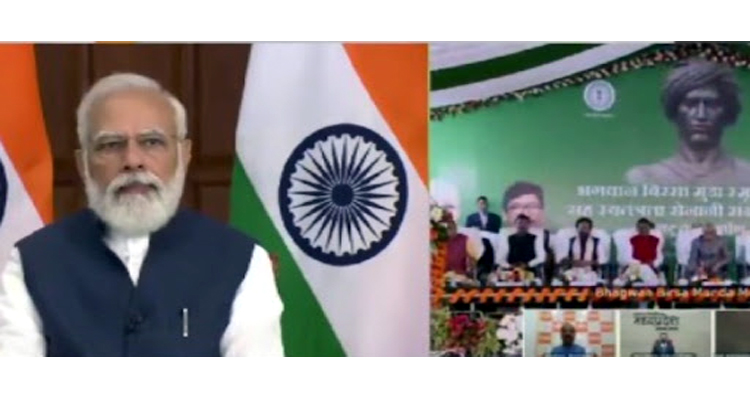 JNS: Prime Minister Narendra Modi virtually inaugurated the Bhagwan Birsa Munda Swantantra Senani Sangrahalaya Sah Smriti Udyaan today at the Central Old Jail Premises in Ranchi on Monday.
Speaking on the occasion Modi said that the Central Government has taken the decision to celebrate the birth anniversary of Bhagwan Birsa Munda as Janjatiya Gaurav Diwas every 15th of November.
This museum will become a living establishment of the tribal culture and the contribution of tribal heroes and freedom fighters in the freedom struggle, he said.
PM recalled the contribution of tribal freedom fighters in the freedom movement of the country and urged the youth to learn from them. He further adds that the formation of a separate state Jharkhand was the dream of our former Prime Minister Atal Bihari Vajpayee.
PM also inaugurated the National Tribal Pride Day organized on the birth anniversary of Bhagwan Birsa Munda at Jamboori Maidan in Bhopal, today. He also launched many welfare schemes for the tribal communities including the Ration Aapke Dwar scheme.