Poorva Express derails near Kanpur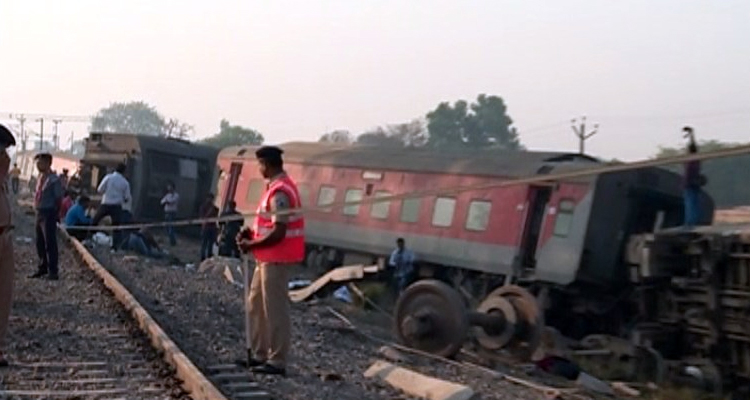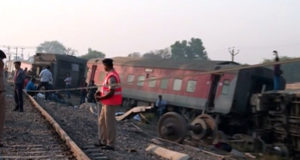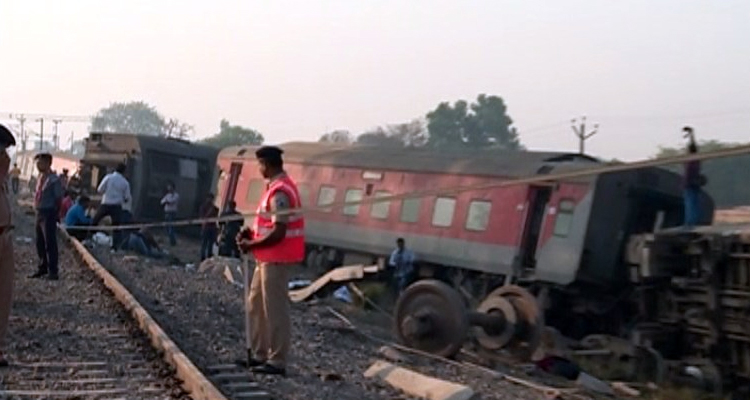 JNS: At least 15 people were injured when over dozens of coaches of Poorva Express, derailed near Kanpur city on last mid-night. The train was on way to New Delhi from Howrah, a railway official said.
Twelve coaches of the train derailed at about12.50 AM near Kanpur City, affected transportation on both up and down lines. Several trains have been cancelled or diverted as the work to clear the railway line is yet going on, he said.
"No casualty has been reported in the incident. The first few coaches of the train that did not derail were brought to Kanpur Central and all the passengers were sent to Delhi via a special train at 5.45 am," said a statement released by PRO North-Central Railways Allahabad.
Eleven among injured were released after first aid, while the rest three have been sent to Hallet hospital for further treatment.
Railway has also issued helpline numbers: 1072, 9454403738, 9454401463, 9454401075, 9454400384 and 0512-23333111/112/113.