Rahul regrets for 'Chowkidar chor hai'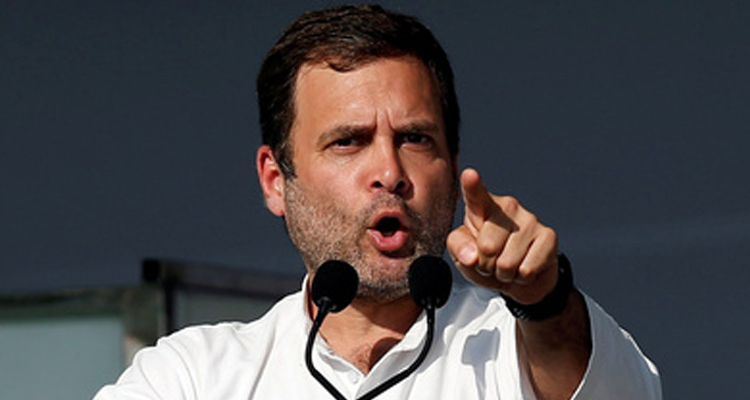 JNS: Congress president Rahul Gandhi on Monday filed his response stating that he 'regrets' using Supreme Court's reference in 'chowkidar chor hai' remark and it was 'made in the heat of the political campaign'. He filed his response to a contempt petition filed by BJP's Meenakshi Lekhi over his remark on the Rafale deal.
On April 10, Rahul had said that the Supreme Court has made it "clear" that Prime Minister Narendra Modi "committed a theft" in the Rafale deal. He had gone on to claim that the "Supreme Court in its judgment said 'Chowkidar Narendra Modi chor hai'."
Following the remarks, BJP MP Meenakshi Lekhi had moved the Supreme Court and filed a contempt petition against Rahul.
On April 15, the Supreme Court had categorically stated that the statement given by Rahul in the media on the Rafale case verdict was "incorrectly attributed" to the top court. The court had asked the Congress chief to explain his remarks by April 22.
In the affidavit filed in the SC, Rahul Gandhi said: "my statements were used and misused by the political opponents." He said that he "gave the statements in the heat of the political campaigning,"
The Supreme Court will now hear the matter tomorrow.