Ranchi gets new flights to three cities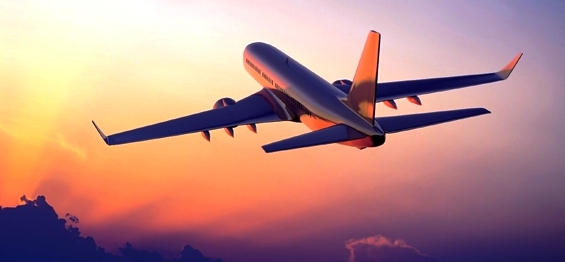 # Bokaro to get air connectivity in next 6-8 months 
RNS/Ranchi: In a major relief to the people of the State, the Union Civil Aviation Ministry along with the State Government facilitated new flight services to three State Capitals –Raipur, Bhubaneswar and Kolkata on Friday.
Alliance Air service flight from Ranchi to Raipur was flagged off by Union Minister of State for Civil Aviation Jayant Sinha, Chief Minister Raghubar Das, Urban Development Minister CP Singh and Ranchi MP Ram Tahal Choudhary on Friday under the regional connectivity scheme of Central Government, from Birsa Munda International Airport, Ranchi.
Alliance Air will commence flight operations between Ranchi and Bhubaneshwar on Saturday, while the flight services between Ranchi and Kolkata began from today itself.
The flight will be operated daily and will take off from Ranchi at 03:45 pm and will land at Raipur at 05: 20 pm. In its return journey, it will take off at Raipur at 05:50 pm and will land at Ranch at 07:15 pm. For Ranchi-Kolkata route the flight will take off from Kolkata at 05:50 am and will land at Ranchi at 07:25 am. In its return it will take off at Ranchi 07:45 pm and will land at Kolkata at 09:00 pm.
For the Ranchi – Bhubaneswar service the flight will take off from Ranchi at 07:50 am and will land at Bhubaneswar at 08:50 am. In its return journey it will take off from Bhubaneshwar at 02:00 pm and will land at Ranchi at 03:15 pm.
Addressing a press conference after the flag off, Union Civil Aviation Minister Jayant Sinha said, "Since 2014, the passenger traffic growth at Ranchi Airport has been grown more than fourfold. The number of passengers has grown from six lakh in 2014 to 27.2 lakh in 2018. The numbers of scheduled flight have increased from 11 per day in 2014 to 27 per day in 2018. New destinations such as Bangalore, Bhubaneswar, Hyderabad, and Raipur have been added to Ranchi since 2014. New Airlines such as Alliance Air, Air Asia and Air Vistara have started operations during the last four years."
"In near future, Bokaro Airport will be operational and Bokaro to Kolkata flight will be started in six to eight months," he added.
"The State Government has entered into an agreement with Airport Authority of India (AAI) and DRDO for construction of Deoghar Airport for which foundation stone was laid by Prime Minister Narendra Modi on May 25 of this year. The State Government has identified the cities for development of the airport at Dalbhumgarh, Hazaribagh, Daltonganj, Dhanbad, Bokaro and Dumka. It is proposed to sign a Memorandum of Understanding (MoU) between the State Government and AAI for establishing a joint venture for construction and operation for these airports.
The proposed venture is to be formed with the equity ratio of 51 each to 49 between AAI and the State Government. The obligations and responsibility of the parties will be clearly stipulated under the MoU," he further said.
Informing about future plans, Sinha said, "Under UDAN-1, the route Jamshedpur to Kolkata was offered for bidding and was awarded to Deccan Charters Private Limited. Under UDAAN-2, the route Bokaro to Kolkata was offered for bidding and awarded to Spicejet and Airline Allied Services Limited and the route Bokaro to Patna, Dumka to Kolkata, Dumka to Ranchi were also offered for bidding and awarded to Airline Allied Services Limited."