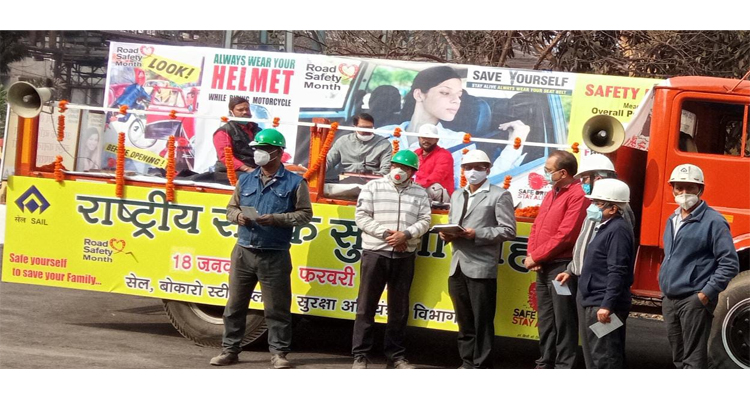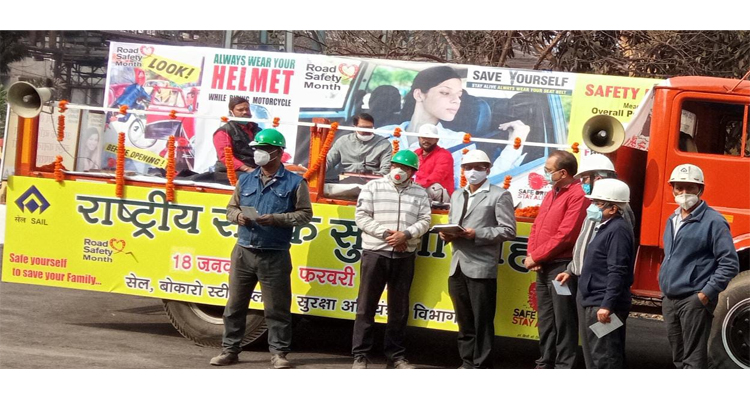 JNS: Road Safety Day observed at SMS-I unit in Bokaro Steel Plant (BSL) on Friday as a part of National Road Safety Month which is being celebrated from 18 January to 17 February.
During the event, General Manager (in-charge) Anish Jamiyar administered security and road safety rules among all officers and employees. Besides others, GM Naveen Kumar, GM Dharmo Tirkey, Safety Officer OP Agarwal, including many officers and BSL employees, were also present there.
To make the citizens and employees aware of 'road safety,' various types of events are being organized by the Security Inspection Department of BSL during the National Road Safety Month, informed an official.
An awareness program on Behavioral Based Security (BBS) was also conducted at the BSL Human Resource Development Center. Senior Manager (Security) AS Prasad welcomed the guests and participants during the beginning of the program.
Gupta briefed about the importance of behavioural based safety. In the first session of the program, the keynote speaker, General Manager (Water Management) Apoorva Biswas, detailed the qualities of BBS supervisors and how they work. In the second session, Manager (Security) Kaushal Kishore informed the personnel about filling the data in the supervisor card online.
In the review meeting held in the concluding session of the program, General Manager (Electronics and Communication) SK Jha appealed to the personnel to prevent accidents by adopting BBS.
Road Safety Pledge was also administered to various employees of Safety Engineering departments on Friday as a part of the road safety month at Bokaro Steel Plant.