Russia launches world first Coronavirus vaccine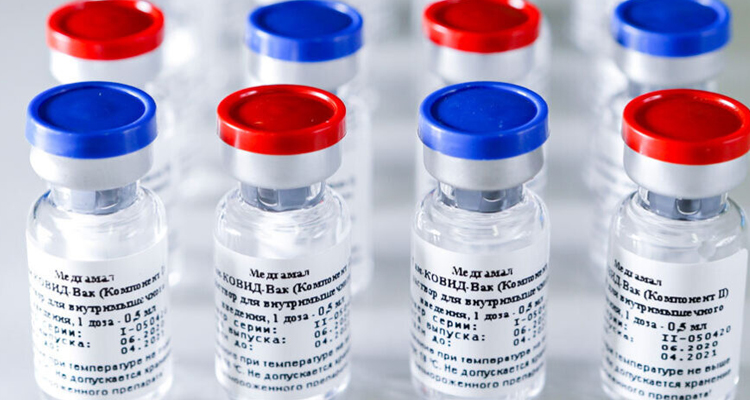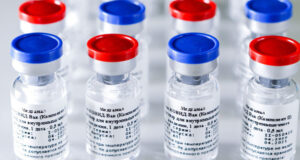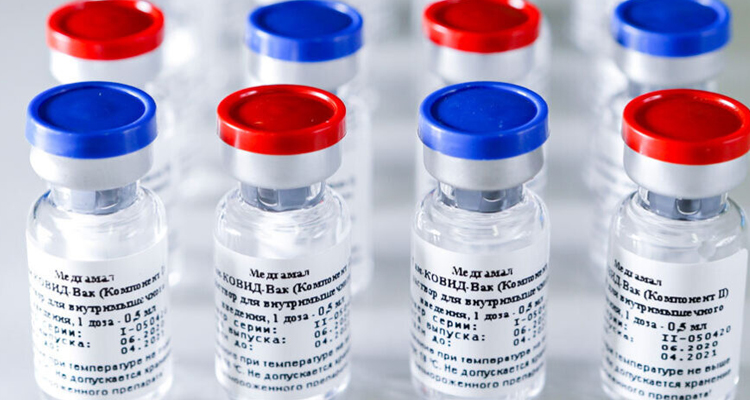 JNS: Russia has become the first country to register a vaccine against coronavirus disease amidst race to develop a vaccine across the world on Tuesday.
Russian President Vladimir Putin announced the approval of a coronavirus vaccine for use on Tuesday, claiming it as a "world first," and one of his daughters has already been inoculated amid continued concern and unanswered questions over its safety and effectiveness.
The vaccine has been given regulatory approval after less than two months of testing on humans. The vaccine was named 'Sputnik V' in reference to the 1957 launch of a Soviet satellite, which opened space to humans' exploration.
"This morning, for the first time in the world, a vaccine against the new coronavirus was registered in Russia," Putin said during a televised video-conference call with Government Ministers. "One of my daughters had this vaccine. I think in this sense she took part in the experiment," Putin said.
He said that his daughter had a temperature of 38 degrees Celsius (100.4 Fahrenheit) on the day of the first vaccine injection, and then it dropped to just over 37 degrees (98.6 Fahrenheit) on the following day. After the second shot she again had a slight increase in temperature, but then it was all over. "She's feeling well and has a high number of antibodies," Putin added.
Putin's claim of victory in the global push to make an effective vaccine against Covid-19 comes amid suggestions that Russia has cut essential corners in its development, it reported.
WHO urged Russia last week to follow international guidelines for producing a vaccine against Covid-19 amid fears that safety could have been compromised.
The vaccine is developed jointly by Gamaleya Research Institute and the Russian Defence Ministry. Putin said the vaccine had passed all the required checks. Putin also asked Health Minister Mikhail Murashko to keep him informed about the vaccine, while at the same time noting that he knows "it works quite effectively" and "forms a stable immunity".
Currently, the Russian vaccine is not among the WHO's list of six vaccines that have reached phase three clinical trials, which involve more widespread testing in humans. According to the WHO, there are 25 other vaccines in the clinical evaluation stage of development and a further 139 candidate vaccines in the preclinical evaluation stage. Companies, including AstraZeneca Plc and Moderna Inc. are still conducting final-stage trials of their vaccines in studies that are expected to yield results soon. Despite rapid progress, most experts think any vaccine would not become widely available until mid-2021, it reported.
According to Sputnik News, Russian Health Minister Mikhail Murashko has said that the first Russian vaccine against the coronavirus will begin to be produced at two sites – the Gamaleya Research Institute and the company Binnopharm. The vaccine is being funded and promoted by the Russian Direct Investment Fund. According to the registration certificate, the vaccine is expected to go into civilian circulation on 1 January 2021.
Kirill Dmitriev, head of the Russian Direct Investment Fund (RDIF), which is funding the vaccine research, said they have received preliminary applications for over 1 billion doses of the vaccine from 20 countries.
 According to Kirill, those seeking include Latin American, Middle East and some Asian countries. Deal has also been done with some. He also said that the third phase of the trial will be held in UAE and other countries including Saudi Arabia. 500 million doses will be made in five countries.
Kirill said that Russia will now produce 500 million doses of vaccine every year in five countries with foreign partners' help.
He appealed to all countries to save their lives by applying high quality and safe vaccines to their people.
The effect of the vaccine will last for two years
Health Minister Mikhail Muraskho claimed that the vaccine would be utterly safe from corona for two years. Deputy Prime Minister Tatyana Govikova said that this vaccine will start being administered to doctors this month. Director of Gamalaya Institute Prof. Alexander Gintzberg said in May, he and the researchers have tested the vaccine on their own.