SAIL Chairman visits Bokaro Steel Plant; exhorts team SAIL to strive for all round excellence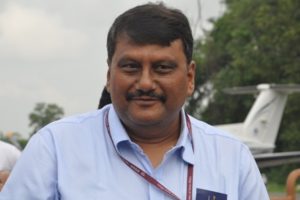 Chairman SAIL Saraswati Prasad today undertook his maiden visit at SAIL's Bokaro Steel Plant. During his visit, he oversaw the production flow and visited Blast Furnace-2, Hot Strip Mill and the Hot Dip Galvanizing Line (HDGL) of CRM-3.
Later during a review meeting with the senior officials of SAIL-BSL, Prasad said he has full faith in the tremendous potential and capabilities of all SAIL employees, which can take the organization to newer heights. Expressing his happiness over the Company's performance he said, "We have to now outperform ourselves and competitors as well to reap the benefits of turning tide of steel cycle."
Prasad added that the solutions and innovative ideas will be generated from the employees who are involved in the process. He took a keen interest in the functioning of the Plant and said he will keep interactions regular and visit all the Plants and Units of the Company.
Chairman also stressed that in an organization like SAIL, transparency and fair working practices should be given highest importance. During his visit, Prasad was accompanied by Director (Projects & Business Planning) Dr G Vishwakarma and ED (Operations), SAIL HN Rai.
On his arrival at Bokaro, Prasad was welcomed by Bokaro Steel CEO Pawan Kumar Singh and his other senior colleagues.