SAIL supplied 12000 metric tonnes of steel for World's tallest statue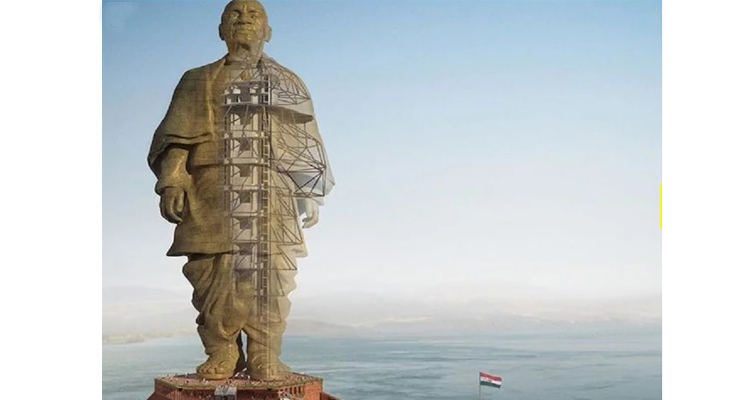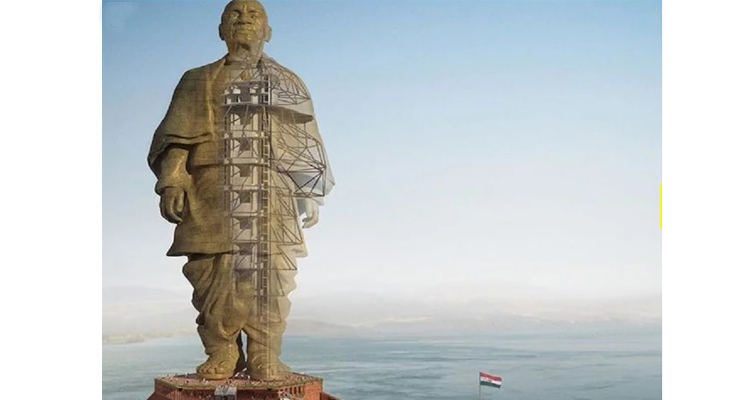 New Delhi: Steel Authority of India Ltd. (SAIL) has yet again proudly partnered in the erection of an iconic structure by supplying more than 50 percent steel for construction of 'The Statue of Unity', the world's tallest statue, which is dedicated to the nation by the Prime Minister Narendra Modi on Wednesday.
The Statue of Unity is a monument dedicated to Indian independence movement leader Sardar Vallabhbhai Patel on his 143rd birth anniversary. Out of the total 24000 metric tonnes steel required for construction of this 182 meters tall statue, SAIL has supplied approximately 12000 metric tonnes of steel. The total quantity of steel supplied by SAIL include reinforced steel like TMT bars as well as structurals and plates.
This statue, facing the Narmada Dam, 3.2 km away on the river island called Sadhu Bet is located on a 20,000 square meters sprawling area and is being surrounded by a 12 square km artificial lake. The statue is conceived as a naturalistic depiction of Sardar Patel in characteristic garb and in a walking pose. Being a marvelous work of art, this statue which is 100 times taller than a man's average height has viewing galleries/observation deck at 153 meters at the chest level that can accommodate up to 200 visitors at one go and the view for that height opens onto the expansive view of the dam and environs. Apart from the statue itself, other outstanding features include an exhibition centre at its base showcasing the life and – achievements of Sardar Patel, memorial garden, and a 250-metre long designer bridge connecting Sadhu island to the mainland along with several other attractions. The Statue of Unity will be the tallest statue in the world and at 182 meters tall from top to toe, the Statue of Unity in India will stand at around four times the height of the Statue of Liberty in New York City.
Paying tribute to the iron man of India, Sardar Vallabhbhai Patel, on his 143rd birth anniversary, Chairman SAIL Anil Kumar Chaudhary said that SAIL is proud to be associated with this global and historic national achievement. SAIL, in its 60th year of production, has been a part of the nation's development for the last six decades and SAIL steel has been used for constructing almost every important national project. And it always strives to meet the growing steel requirements of the country.''