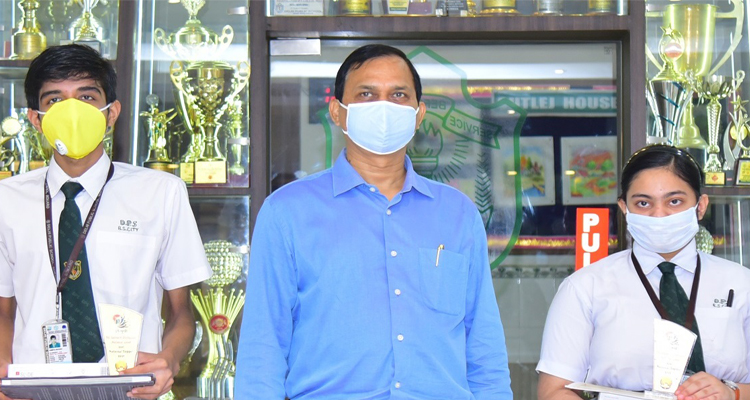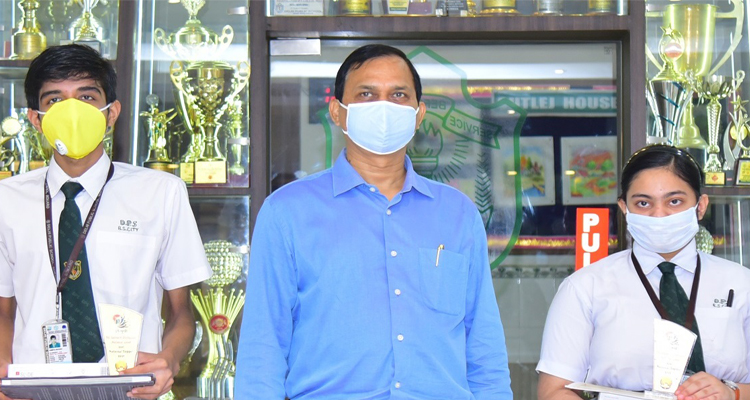 Bokaro: Six students of DPS Bokaro not only made their school but the state proud by excelling in the National Level of Sanskrit Olympiad.  Two of the six, Aameya Devansh (Class X) and Shrestha Rupam Dwivedi (Class VII) got National Rank-II while four others Ishika Shankar Shivani and Shikhar Sharma (Class X), Akshara Roy Sharma and Tammanna Ray (Class VIII) secured National Rank-III, informed school authority.
Notably, at the state (Jharkhand) level also these students performed exceptionally well securing the top spot. Prince Kumar (Class IX) secured Rank-I at the state level as well.
The National toppers (Rank-II) got a tablet phone along with a memento and Certificate of Merit each while the third Rankers received memento and Certificate of Merit.
Honoring the winners of the Sanskrit Olympiad, Principal, DPS Bokaro, AS Gangwar expressed immense happiness on accomplishing outstanding results not only in state but also at the National Level of Sanskrit Olympiad. He congratulated the successful candidates and hoped that students will continue their scroll of accomplishments in the future.
The Sanskrit Olympiad is organized by the Samskrita Bharati Educational Trust, Andhra Pradesh every year, said PR official.