Six students of ICMAI Chandrapura Chapter selected for Industrial Training.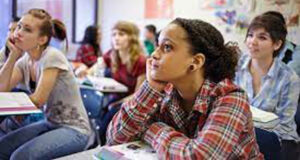 Bokaro: Six students studying in Cost and Management Accountancy (CMA) of the Institute of Cost Management Accountancy of India have been selected for industrial training in Power Generating Company Limited (PGCL) Aurangabad.
PGCL is a joint venture of NTPC, Railways and Government of Bihar; the students will get a stipend of Rs 12000 during their training, informed Rakesh Ranjan, Chairman of CMA Chandrapura Chapter and Deputy General Manager of DVC, Manager Sunil Kumar Sinha, Treasurer Shamshad Khalifa and Secretary Rudra Kumar Shukla.
The selected students are Adil Faiz, Abhishek Kumar, Amit Kumar Mishra, Aniket Kumar, Manish Kumar and Shubham Kumar, said Shukla.
"All total 23 students were enrolled and studying in CMA (Intermediate) at very affordable fees. Its costs much less then compared to other vocational education as well as institutions," he added.
Anyone can take admission in CMA after completing their Intermediate. After getting the degree of CMA, students got appointed as an officer in the Finance and Accounts Department in any government non-government organisations; they could even start their own practices.
"This degree is equivalent to post-graduation and after obtaining this degree, if the student wishes, he can also do Ph.D. in CMA," added Shukla.
The classes for CMA are being conducted at Shishu Vidya Mandir, Chandrapura.
"Account Technician courses will begin very shortly for those students who are impoverished and belongs to the weaker section of the society. After successfully completing the above course, no student will be classified as unemployed," said Rakesh, the President of the institution.