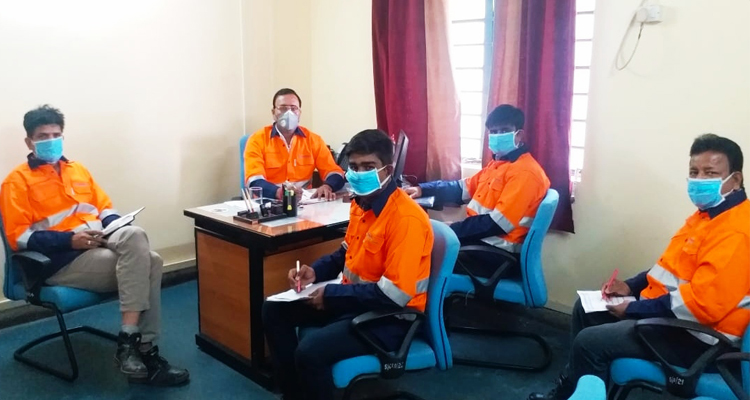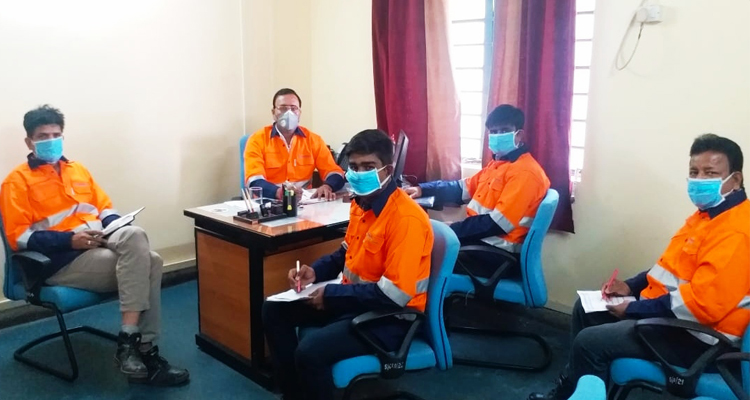 Bokaro: Vedanta–Electrosteel (ESL) is working with the minimum number of employees in the plant, taking all precautions even in this difficult time to save the economic condition of the country, said Pankaj Malhan Chief Executive Officer of ESL.
"The steel industry has been declared as casual services by the Government of India. We have a small contribution to keep the steel plant operational, for the country and to meet the needs of the country," he added.
Social distancing is an effective way to prevent coronavirus infection and through this, the risk of infection can be reduced to a great extent. We are working with minimal staff in the plant; special consideration is being given to social distance here, he said.
Employees here are working only by creating a distance of one meter between their colleagues in the work area. All meetings at the plant are being conducted online and group training and visits have been completely closed until further notice.
All the employees in the plant premises are being made aware of the measures to prevent coronavirus infection so that they can protect themselves. The work of sanitization is being done continuously in every department and every employee has been instructed to use masks and sanitizers continuously, informed Vivek Anand, Public Relations Officer ESL.
The team of ESL, along with the district administration and the police department is conducting several awareness campaigns in villages across the district and is also arranging food for daily laborers under the Dal-Bhat scheme, said Anand.