Union Minister Ram Vilas Paswan passes away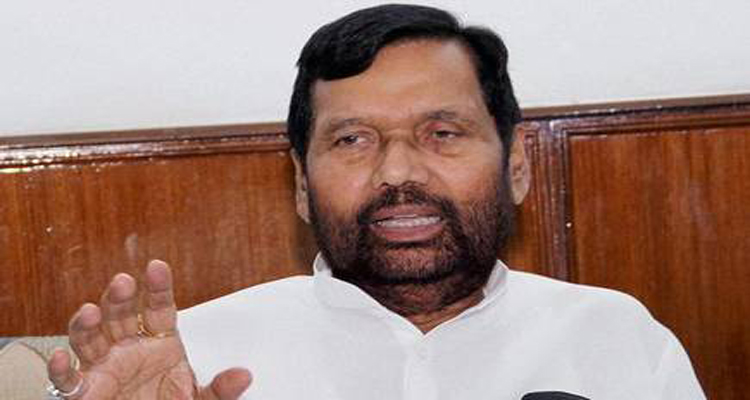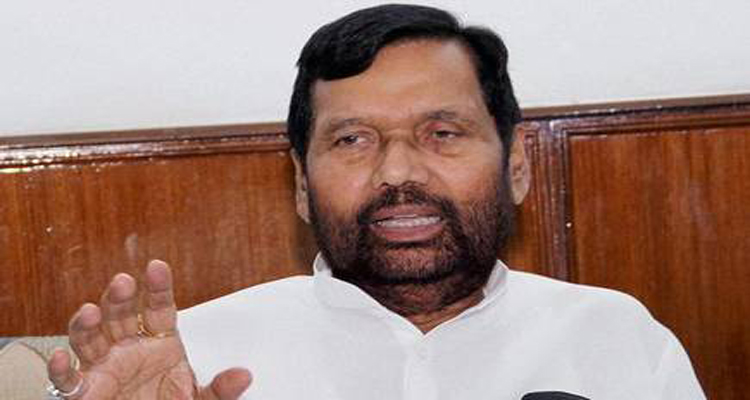 JNS: Union minister Ram Vilas Paswan, died on Thursday evening at the age of 74, tweeted Chirag Paswan his son.
Paswan had undergone heart surgery last week and was due to undergo another one in a few days. He was in critical condition with multiple organ complications, it reported.
"Ram Vilas Paswan was put on ventilator and ECMO support for failing heart and lungs. He subsequently underwent heart surgery and implantation of right and left ventricular assist device to support heart function and recovery of vital organs. His medical condition deteriorated in the last 24 hours and despite continuous efforts, Paswan passed away at 6:05 pm on 8th October 2020," revealed a statement issued by the Fortis hospital.
In the Narendra Modi-led NDA government, Paswan served as the Union Minister of Food and Public Distribution.
Paswan, an eight-time Lok Sabha MP, went to prison during Indira Gandhi's rule when an emergency was imposed in the country.
As a member of the Samyukta Socialist Party, he started his political career and became a member of the Bihar Legislative Assembly in 1969.
In 1977, Paswan was elected to the Lok Sabha for the first time as a member of the Janata Party and also held the Guinness record of winning his constituency, Hajipur, for many years with the highest margin.
Later in 2000 Paswan founded Lok Janshakti Party (LJP) and joined the Unified Progressive Alliance, led by Congress, in 2004.
Expressing condolences, President Ram Nath Kovind said, "In the demise of Union Minister Ram Vilas Paswan, the nation has lost a visionary leader. He was among the most active and longest-serving members of parliament. He was the voice of the oppressed, and championed the cause of the marginalized."
Prime Minister Narendra Modi expressed grief over the demise of Union Minister Ram Vilas Paswan. Terming it as a personal loss, Mr. Modi said the void caused due to the death of the leader will perhaps never be filled.
He said, he has not only lost a friend and a valued colleague but also someone who was extremely passionate to ensure that every poor person leads a life of dignity.
Information and Broadcasting Minister Prakash Javadekar has expressed condolences to the family of the deceased Union Minister Ram Vilas Paswan. The Minister said that Mr. Paswan fought for the rights and issues of the downtrodden and backward classes in the country throughout his life. He also remembered him as an active and lively cabinet minister and leader.