University of Birmingham Dubai invites applications for MSc in AI, ML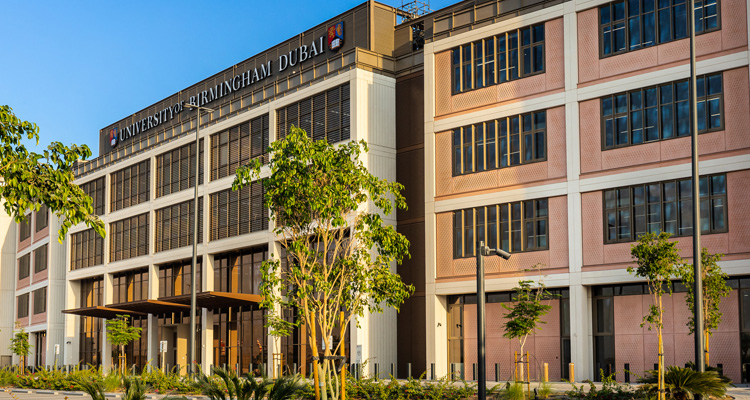 JNS: The University of Birmingham Dubai is now inviting applications from Indian students for their MSc Artificial Intelligence (AI) and Machine Learning (ML) programme for the September 2023 intake.
MSc Artificial Intelligence and Machine Learning at the University of Birmingham Dubai is a globally respected degree taught by world leaders in their fields. This programme covers the fundamental principles of AI and ML and how machines can perceive, explore, and understand the world around us. It equips students with the knowledge of what current generation AI can and cannot do, about contemporary challenges, and about societal and ethical considerations to enhance decision-making skills. The degree is highly efficient for students looking to put their computing skills to good use providing a wider career prospect.
Extended project work provides opportunities for the students to develop wider skills which help them advance quickly in their future careers.
MSc Artificial Intelligence and Machine Learning Programme is delivered through a combination of lectures, tutorials, exercise classes, practical work, projects, and independent study. Assessments will take the form of individual essays, group assessments, end-of-term examinations and a dissertation.
Core modules will develop an understanding of scientific and engineering programming, and advanced mathematical models in Mathematical Finance.
Students will also benefit from small class sizes and personalized one-to-one sessions with their tutors.
The entry requirements are— A good Honours Bachelor's degree from a UK university or equivalent recognised institutions in India; Bachelor's degree in a numerate discipline (Computer Science, Mathematics, Physics, Engineering, Economics, or another programme with substantial Mathematics content); The School will consider holders of three-year or four-year degree programmes (first class or very good upper second class) from recognised institutions in India; IELTS 6.5 with no less than 5.5 in any band.