Vedanta-Electrosteel CEO meets Soren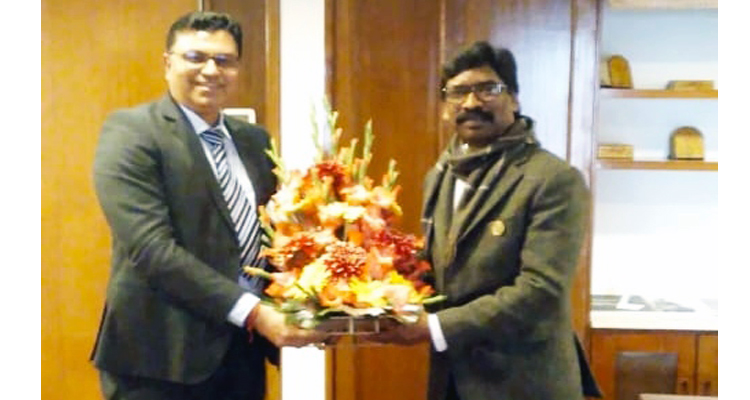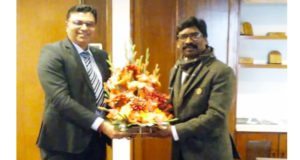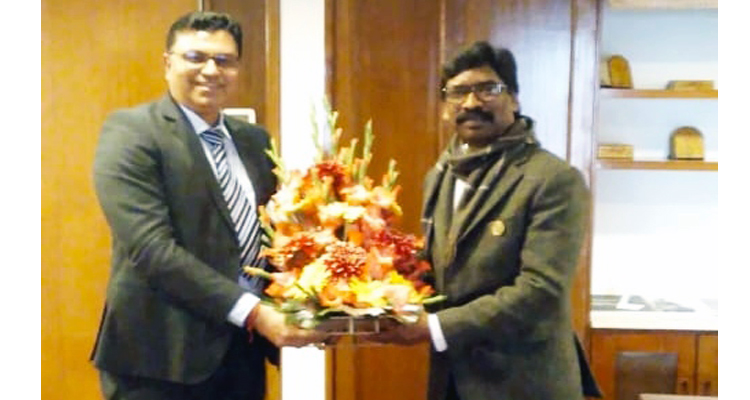 Bokaro: Vedanta-Electrosteel Limited CEO Pankaj Malhan met Jharkhand Chief Minister Hemant Soren on Tuesday and congratulated him on being honored with the 'Champion of Change Award'.
During the meeting, Malhan also discussed on several industrial issues and needs in the state and shared his perspective on holistic development and inclusive growth of the state as well as its inhabitants.
He also discussed on the development of education, employment and health and urges him for making a forum with the industry leaders, which can act as a platform for the overall development of the state.
CM shared his vision on the development of the state and said our priority is to focus on education, creating maximum job opportunities as well as health care facilities for the mass.