Vedanta-ESL proves its worth within three years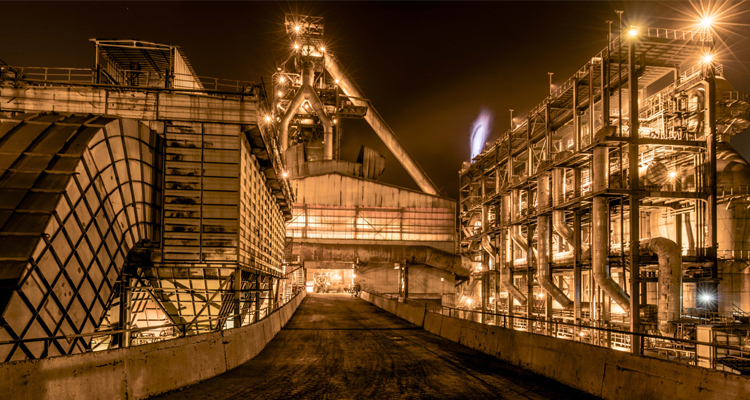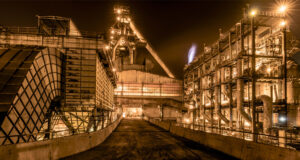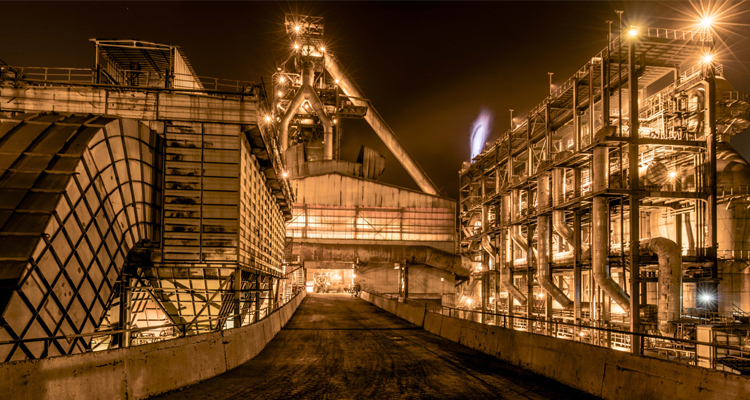 Ashis Sinha I Bokaro: With its rapid expansion and use of the most advanced and state-of-the-art technology, ESL Steel Limited- Vedanta Group Company has reshaped the steel industry's landscape.
ESL came into existence on 31 March 2018, has also been rolling out novel and effective corporate social responsibility (CSR) initiatives, and health, safety and environment activities dedicated to the community and employee wellbeing, apart from helping in nation development.
During the financial year (FY) 2018-19, ESL's steel production jumped to 1.2 million tonnes, which was a 17 pre cent increase on a year-on-year basis, while the EBITDA stood at Rs 791 crore, informed a Public Relations Official of ESL.
The steel major improved operational efficiencies, reducing coke rate at blast furnaces 2 and 3 by around 3% and 7% year-on-year, optimising coal mix and iron ore blending, and improving finishing mill yields from 95.9% in 2018 to 96.7 in 2019. During FY 19, hot metal production reached 1.5mtpa, the official said.
The second year of ESL saw redesigned operations and record output. The company's EBITDA margin increased from $53 per tonne in FY2018 to $112 per tonne in the fourth quarter of FY19. Vedanta's 4 June 2018 acquisition of ESL boosted its EBITDA by Rs 791 crores.
Even during the pandemic period in FY20, ESL's annual steel production stood at 1.23 million tonnes, up by a 4per cent year-on-year growth and witnessed a robust margin of $127 per ton and a 28per cent jump in its EBITDA margin. It was also able to bring down the production cost by 9 per cent from $457 per tonne to $ 418 per ton in FY 2020.
Despite frequent COVID-19 lockdown(s), the annual steel production in the current fiscal climbed to 1.19 million tonnes while the EBITDA stood at $ 131 per tonne. Additionally, ESL achieved its lowest ever cost during the year since acquisition resulting in higher EBITDA margin vis-à-vis the previous period ($95 per tonne versus $78 per tonne). The company's production capacity also increased to 1.2 mtpa (FY'19) vs 2.5mtpa, according to the current design capacity.
Speaking on the occasion, N.L. Vhatte, CEO, ESL Steel Limited said, "I have been associated with Vedanta since the late 90s, and I understand the ethos of the brand. That is why when I was handed over the ESL operations as the CEO in early 2021, I knew exactly how to take it to newer heights."
I am glad how things are shaping up for the steel corporate and how it is expanding and making a mark for itself in the Steel Industry. I would like to commend all the ESL leadership for being an inspiration and keeping the communication open with all the employees, he said.
"This has helped in the company's growth and kept the employees motivated to perform better. Being a leader myself, I remain committed to leading the company to newer heights of success and promise to make it India's leading sustainable steel producer in the future," added Vhatte.
| | | |
| --- | --- | --- |
| Thematic Areas | FY 19 | FY 20 |
| Education | 4707 | 10335 |
| Women empowerment | 1,395 | 283 |
| Health Care | 11,656 | 59,852 |
| Drinking Water & Sanitation | 16,067 | 44,358 |
| Agri & Animal Husbandry | 290 | 179 |
| Skilling | 301 | 965 |
| Environment | 1,250 | |
| Sports & Culture | 5,245 | 2,573 |
| Community development | | 250 |
| Covid relief | | 5,002 |
| Total | 40,911 | 1,23,797 |
On the CSR front, the steel major has been making rapid advances by making continuous efforts and launching newer initiatives towards the nation's development. Known for being a caring corporate, ESL has significantly contributed towards community welfare through a slew of initiatives in various sectors such as education, health, sports, and women empowerment etc. The company's initiatives have already touched over 1,00,000 lives and remains committed to double its reach in the future.
Lastly, under ESL's Health Safety and Environment (HSE) initiatives, the company is trying to set benchmarking practises. Keeping the environment and waste management high on its priority list, ESL has ensured 100% utilization of fly ash, zero liquid discharge and complete e-waste disposal. It has also undertaken the internal use of LD Slag for village road construction by the Civil Department. Additionally, the company has developed a greenbelt by planting 1,00,000 saplings so far in over 300 acres of land.
ESL is a leading manufacturer of steel products, located in Siyaljori village in Bokaro district of Jharkhand. It has a 1.5 million tonnes per annum (MTPA) Greenfield integrated steel plant that produces pig iron, billets, TMT bars, wire rods, and ductile iron pipes. The plant works in sync with the prescribed environmental standards while bringing international expertise and solutions from reputed manufacturers to offer world-class services and products.