VES inks with GlobalGyan Academy to launch new-age autonomous courses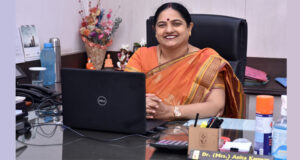 Mumbai: Vivekanand Education Society's College of Arts, Science and Commerce (Autonomous), an iconic education institute has partnered with a leading professional learning firm, GlobalGyan Academy of Management Education to launch its new autonomous courses, including undergraduate and post-graduate degrees. The courses aim to meet the talent requirements across industries through a flexible, holistic and well-groomed curriculum. The partnership marks the joining hands of two education stalwarts of India that will groom students to make them ready for employment and entrepreneurship.
The new courses are designed around industry-oriented, work-integrated, NEP (New Education Policy) aligned modules across key sectors like automation, data science, data analytics, ecommerce, governance, as well as banking and finance. The innovative courses are developed to prepare the future workforce to pursue new career opportunities in emerging industries. The new programs aim to bridge India's gaping gap of college to cubicle. Along with traditional learning, the courses will provide a myriad of benefits such as collaboration and leadership skills, application of emerging technologies, improved communication & persuasiveness, and an engagement with the corporate world through guest sessions, projects, and internships.
The autonomous courses will soon be admitting students for the academic year 2022-23. Students who have completed their Standard 12 examinations, from any stream, board and institute are eligible for these courses.
Speaking about the launch of the courses, Dr. Anita Kanwar, Principal, VES College said, "Companies no longer want inhibited professionals. We have worked hard in the last two years to get closer to the industry. Our launch of new courses in partnership with GlobalGyan is a testament to those efforts."
"The race for talent is now a global one. The programs being introduced by VES and GlobalGyan will address the country's massive skill gap among its youth. The innovative courses given as a mixed model of hands-on training and industry-standard material will prepare students for high-demand career opportunities in industries like robotics, automation, Industry 4.0, and electronics," she further adds.
Commenting on the partnership with VES, Srinivasa Addepalli – CEO & Founder, GlobalGyan said, "India's talent gap can only be bridged through a collaborative approach between the corporate and academic worlds. We are excited to partner with VES, one of the oldest and esteemed institutes in India, in creating courses that will make our youth future-ready."
Vivekanand Education Society's College of Arts, Science and Commerce is NAAC Accredited College with an "A" Grade, permanently affiliated with the University of Mumbai. The institute has also been anointed with Autonomous status by UGC and the University of Mumbai for excellence in education. Being one of the lead colleges of Mumbai University with over 14 colleges under its cluster, VES is also a proud Signatory to the United Nations Global Compact PRME- Principles for Responsible Management Education. In creating a world-class institution that caters to the growing needs of students opting for varied career paths, VES has evolved into a massive ecosystem for education offering 29 courses which include 17 Under Graduate, 9 Post Graduate, and 3 Ph.D. courses.