VVM Organises Workshop for Principals aiming to Boost Learning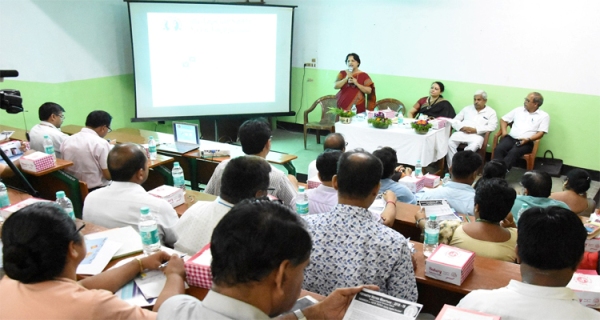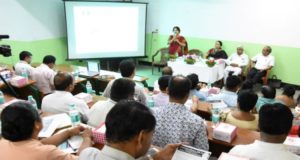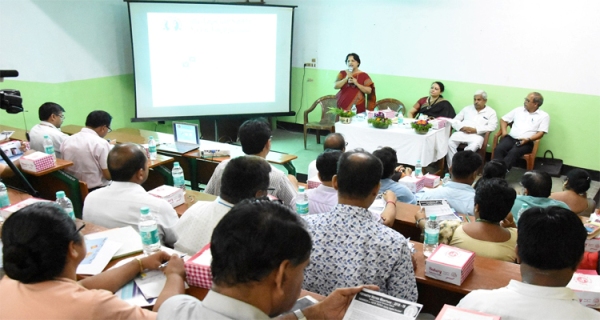 In a bid to boost learning and researching in science and technology among the students, under the initiative of Vidyarthi Vigyan Manthan (VVM) Government of India, a workshop was organised at Delhi Public School for the Principals of Bokaro on Saturday at Bokaro Steel City. The topic of the workshop was 'India's Largest Talent Search for New India using only Digital Devices.'
Nationally acclaimed Mayuri Dutt was the resource person for the workshop. She is presently the National Co-Convenor for VVM. With an experience of 33 years, she has set the trends of effectively bringing science to the young minds from the very beginning in school. She has been awarded 'Rashtriya Vidya Saraswati Puraskar' for the most innovative principal in 2008.
She shared her views and presentation on the layout of the entire competition. She informed the Principals how VVM is expanding with the silent co-operation of so many prominent scientists who are contributing their best for fostering scientific temperament of the children.
Dr. J.K. Pandey, Chief Scientist, CSIR-CIMFR, Dhanbad, State Coordinator, VVM, Jharkhand and Dr. Ashok Singh, President, Vigyan Bharti, Jharkhand were present as Guests of Honour.
Dr. Hemlata S Mohan, Director & Principal, DPS Bokaro and President, Dr. Radhakrishnan Sahodaya School Complex welcomed the dignitaries and the principals from different schools of the city and informed them how the initiatives taken by VVM have helped in stimulating critical, analytical and innovative skills among the young learners.
Dr. Ashok Singh, in his address, expressed about the mission of Vigyan Bharti . He elaborated upon how we need to acknowledge the contribution of Indian scientists which is neither studied nor shared or promoted in our curriculum. Dr. Pandey, who has been working as a scientist for years as the Head, Mine Fire, Ventilation & Miners' Safety Research further expressed how VVM has been laid out with a well-defined programme and how it will be benefiting the students from classes VI to XI.