Web series "Grahan" based on novel "Chaurasi" to premiere on June 24 on Hotstar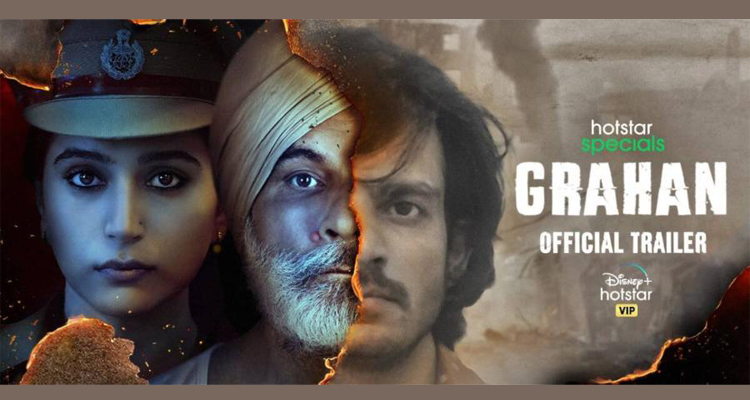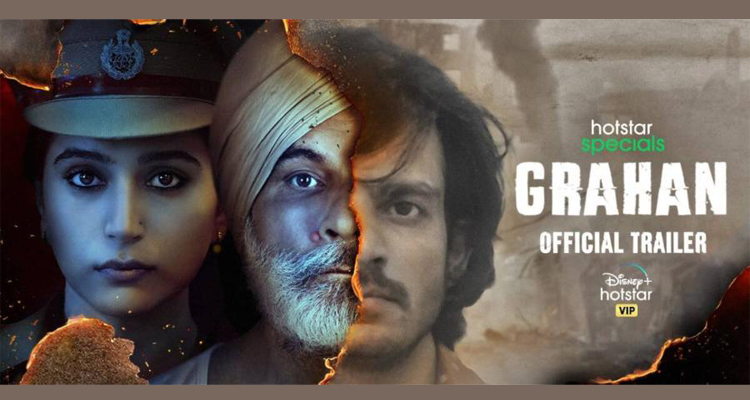 Ashis Sinha I JNS: A special web series "Grahan" based on Satya Vyas's novel "Chaurasi", will stream on OTT platform Hotstar from 24 June.
Satya Vayas (41) is a resident of Bokaro and presently working in a multi-national company posted at Bokaro Steel City. His two other novels "Banaras Talkies" and "Delhi Darbar" were best sellers in the past. Movies on both of them are under production.
"Grahan", made in eight episodes, is based on the 1984 Sikh riots across the country. The show follows two related stories in the aftermath of the 1984 anti-Sikh riots.
The riots broke out after the assassination of then Prime Minister Indira Gandhi on 31 October 1984 by her Sikh bodyguards – Satwant Singh and Beant Singh. Groups of armed men targeted Sikhs across the country and attacked their houses and shops.
The shooting of this web series has been carried out in many areas of Jharkhand including Bokaro, Dhanbad, and Ranchi. The story of the film revolves around a female IPS officer named Amrita Singh. She has been shown as the Superintendent of Police Bokaro.
While Rakesh a youth, hails from Dhanbad has shown his talent in this series through the camera. He is a resident of Nichitpur village of Bagmara block of Dhanbad district.
Rakesh had done his class 10 from Fagu Mahto High School and +2 from Gossner College, Ranchi. Later he completed his graduation from Karim City College, Jamshedpur. He has also done his Masters in Mass Communication from Makhanlal Chaturvedi National University of Journalism and Communication (MCNUJC).
"Grahan" directed by Ranjan Chandel with Shailendra Jha as showrunner; is produced by Jar Pictures, he informed. Actors Pawan Malhotra and Zoya Hussain play a role of a father and a daughter in the web series, said Rakesh.
"Grahan" is an innocent love story, an unselfish mystery, a complex web of emotions, but it is above all a quest for the truth. It's an emotional upheaval when a probe becomes too personal, he said.
The web series has the story of reopening the riots file and then after that, he said.