Webinar on 'Enriching Volleyball' records huge success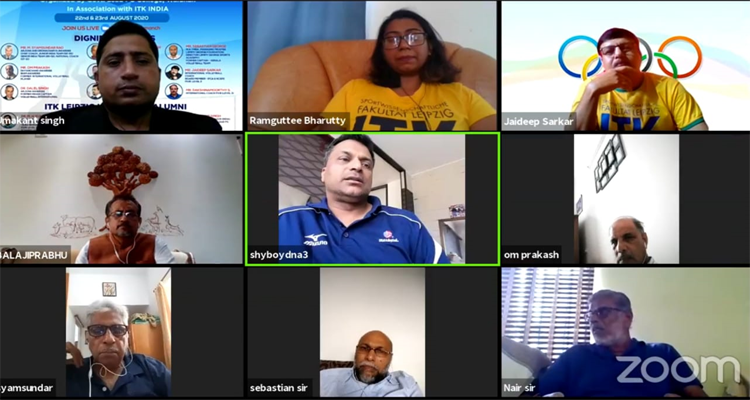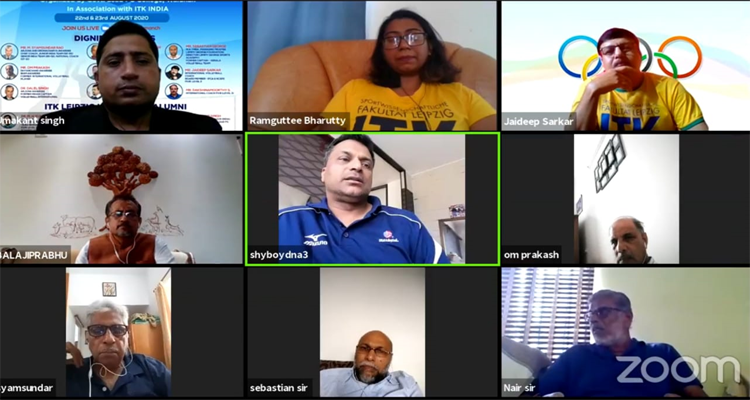 Ranchi: The first-ever sports webinar on 'Enriching Volleyball' concluded on a thumping note on Sunday. The webinar was jointly organised by ITK India and Government College, Singrauli, A. P. S. University, Rewa (MP) reported a huge success.
The FIVB authority and Instructor Shailen Ramdoo graced the occasion on special appearance. He was happy to note the brilliant initiative of the organisers to bring all the cream of Indian Volleyball knowledge pack. "It will no doubt catalyse the grassroots of Indian Volleyball," added Ramdoo.
 Besides, the dignified speakers Dr Dalel Singh, Dr HD Krishnappa and Balaji Prabhu special dignitaries including Arjuna and Dronacharya awardee, legendary Syamasundar Rao, Om Parkash, Volleyball International Jaideep Sarkar, CS Nair, ITK Alumni Dr. HD Krishnappa, Dr MH Kumara, Dr CK Kaushal, Dr Umakant Singh, Ambassador ITK Leipzig, Germany and Ramguttee Bharutty from Mauritius were expressed and share their experiences and views.
Balaji Prabhu, International Referee nicely elaborated the recent trends in Volleyball Officiating.
A brainstorming marathon panel discussion on learning techniques, officiating, development, feasible projects, innovative agendas, modern trends, past glories, governance, grassroots activities were also held on the webinar.
"It was a grand event," said Jaideep Sarkar.
Soon the next phase of the Volleyball webinar with a twist will be made public by ITK India, informed Jaideep.