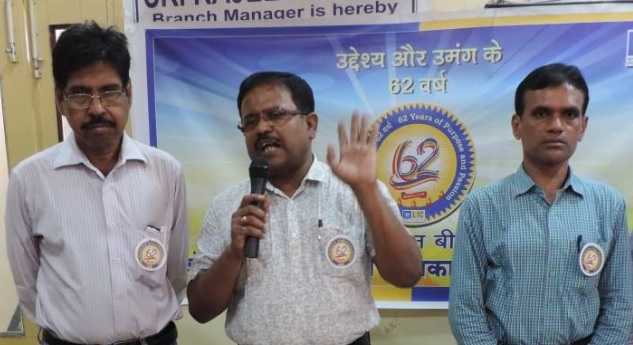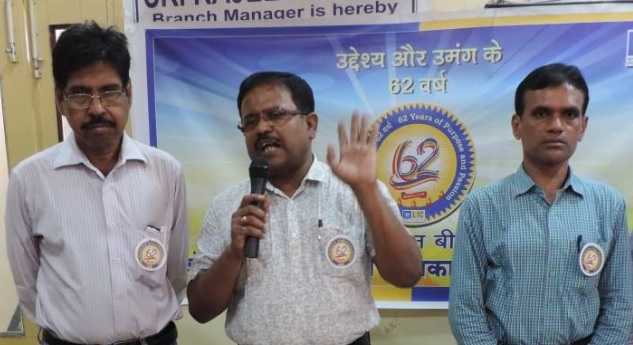 To commemorate the 62nd anniversary (Insurance week) of the Life Insurance Corporation (LIC), a week-long celebration kicked-off at LIC Branch-1 at Bokaro Steel City on Saturday. The celebration inaugurated with lilting the lamps and hosting LIC flag by Rajeev Kumar, Branch Manager LIC.
Speaking on the occasion Rajeev Kumar said that LIC is the largest life insurance company on the basis of the number of policies and number of claims settled, with total Life Fund of Rs 6,86,616 crore and total assets of Rs 8,03,820 crore.
"LIC has continued to lead the market by grabbing 80 per cent of the market shares. The Corporation reported an increase of around 27.22 per cent in its new business premium in the previous financial year, paid Rs 2207 crore as dividend to the government from its profit," he added.
In pursuance of the corporate objectives of providing insurance cover to more and more people, greater emphasis is laid on covering individuals who have no insurance cover so far. During the financial year 2017-18, 189.86 lakh individuals were insured for the first time for the total sum assured of Rs 4,63,435.29 crore as against the previous year's figure of 175.96 lakh policies for a sum assured of Rs 3,92,420.33 crore. The ratio of first insurance to total business completed for the year comes to 89.09 per cent and 84.51 per cent in respect of the number of policies and sum assured respectively, he said.
During the insurance week many initiatives including drawing competition, health camps, quiz competition, tree plantation drive, cleanness drive, customer's meet and others have been planned, said Kumar. LIC provides different channels for premium collection through the internet, ECS, ATMs, SMS and also through authorised collection centres, he said.