WHO declares Coronavirus outbreak a global health emergency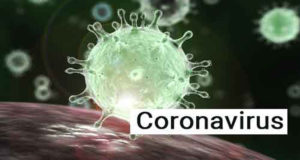 JNS: The World Health Organization declared a global health emergency on Thursday as the Coronavirus outbreak spread outside China.
Following the declaration, the State Department on Thursday night warned travelers to avoid China altogether. China's Foreign Ministry spokeswoman, Hua Chunying, said that the country "is fully confident and capable of winning the battle against this epidemic."
In a statement on the ministry's website, she added that China was willing to continue to work with the W.H.O. and other countries to safeguard public health.
The W.H.O.'s declaration — officially called a "public health emergency of international concern" — does not have the force of law. The agency is governed by an annual convocation of the health ministers of all U.N. countries, and its role is only to offer advice. Governments then make their own decisions about how they protect themselves.
States of emergency are "merely guidance," said Dr. David L. Heymann, a former W.H.O. assistant director-general who now analyzes the work of the agency's emergency committee. Governments and even private companies "may or may not follow it."
Meanwhile, Russia, Britain, Sweden and Italy all reported their first cases, Rome declaring its own national emergency as it sought to reconstruct the itinerary of two infected Chinese tourists.
"Do not travel to China due to novel Coronavirus first identified in Wuhan," the US state department said, raising the warning for China to the same level as Afghanistan and Iraq. On Friday, Delta Air Lines, United Airlines and American Airlines said they are suspending all service to mainland China.
US drew China's ire with a travel warning on Friday while businesses struggled with supply problems from the Coronavirus epidemic that has killed 213 people and been declared a global emergency.
Beijing, which has only just started to mend tattered trade ties with the US, called that move "truly mean" given the World Health Organisation had commended its containment efforts and not recommended travel or trade curbs. "The WHO urged countries to avoid travel restrictions, but very soon after that, the US did the opposite," foreign ministry spokeswoman Hua Chunying said. "It's truly mean."