Worker thrashed to death at Dalmia Cement Bokaro
by Ashis Sinha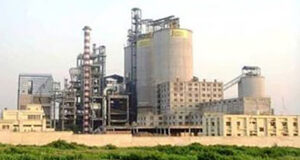 JNS: A worker thrashed to death at Dalmia Cement Plant over refusing to do overtime in Bokaro. While another worker is missing; irked over the incident, other workers are on protest; stopped cement loading work against the incident.
The deceased was identified as Nagendra Yadav (42), resident of Majrul Haq Nagar, Hasanpura in the Siwan district of Bihar. Another worker, Jugal Tate (41), a resident of Odisha, has been missing since the incident, informed an eyewitness.
We, along with Nagender and Jugal, work as contract workers in Shri Durga Enterprises at Dalmia Cement at Bokaro. Last night, Nagendra was thrashed by the company supervisor and others after he refused to do overtime work, said Vikash and other co-workers.
"Nagender was so tired that night and was resting in his room; he refused for overtime. Later, Supervisor Dharmender Kumar Yadav and Suraj Singh, Rahul, Digvijay Singh, and others rushed there at around 9.40 pm, dragged him out of the room, and thrashed him black and blue," alleged the eyewitness.
Yadav was drunk; they hit on Nagender's head with an iron rod and also struck on his neck and stomach. According to another eyewitness, Jugal was also badly beaten by them and got multiple injuries.
Jugal was missing after the incident, alleged the eyewitnesses.
We regret to inform you of the death of a contractual worker, Nagendra Yadav, at our Bokaro plant, said a company official. The incident happened on Tuesday at 10 pm.; immediately, we took Nagender to Bokaro General Hospital (BGH), where doctors declared him brought dead, said the official.
However, the official denied commenting further on the incident. The matter was reported to the police, who launched an investigation, said the official.
Later after a talk with the kin of the deceased and co-workers, the management offered Rs 10 lakhs as compensation, all educational expenses of his children and employment to the next kin, official sources informed.