60 dead, several injured as bridge collapses in Gujarat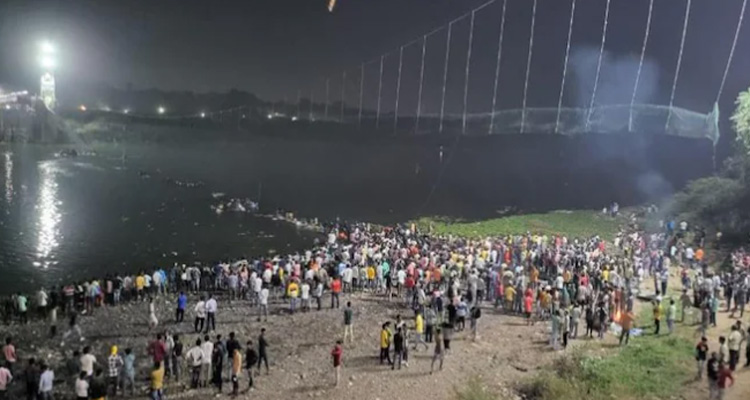 JNA: At least 60 people were dead and several injured when a suspension bridge on the Machchhu River in Morbi town of Gujrat collapsed today evening.
A compensation of Rs 4 lakh to the families of the deceased, and Rs 50,000 to the injured by Bhupendra Patel Chief Minister Gujrat. While PMO has also announced an ex-gratia of Rs 2 lakh from the Prime Minister's National Relief Fund (PMNRF) for the families of the deceased, and Rs 50,000 for the injured.
According to the official sources, the incident took place at 6.40 pm when over hundreds of people were on the bridge; the bridge was a major tourist attraction. "The bridge collapsed as it could not bear the weight of the people standing on it," said the official.
More than 60 bodies have been fished out so far; rescue operations are underway, sources said.
Around 79 people were admitted in Morbi Civil Hospital and more than 60 of them were in critical condition, said P K Didhrejiya Chief Medical Officer of Morbi district.