7 Amarnath Pilgrims Killed in Terror Attack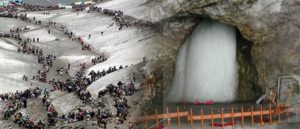 Seven pilgrims on the Amarnath Yatra were killed today in a terror attack in Anantnag at about 8:30 pm. At least 15 people were injured in one the worst terror strikes in the state of Jammu and Kashmir; they have been moved to hospitals.
Terrorists opened fire on a bus with the pilgrims who were returning after visiting the holy shrine that is located in a narrow gorge at the end of a valley nearly 50 km from Pahalgam. According to the news agency report five of those killed were women.