BJP Yuva Morcha celebrates NDA win in Bokaro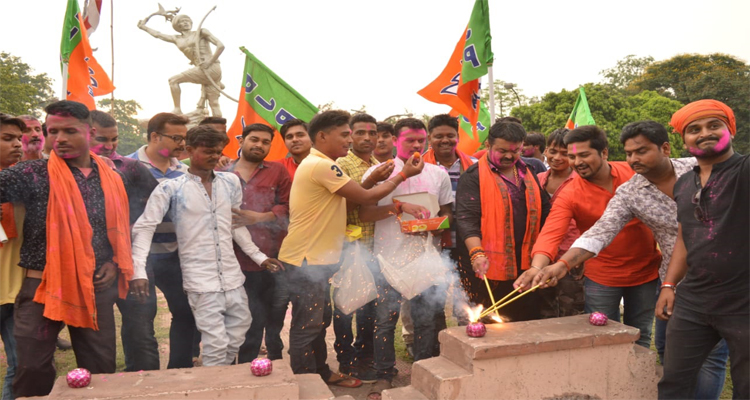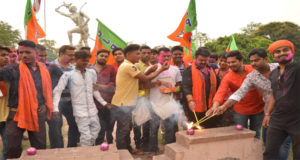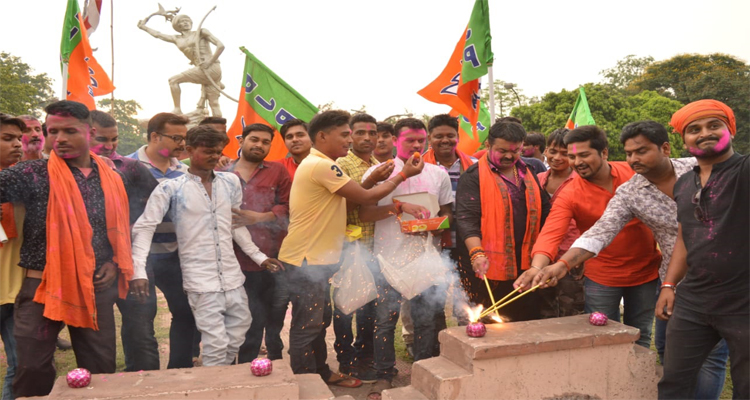 Members of BJP Yuva Morcha Bokaro District, led by President Mayank Singh, celebrated the victory of Prime Minister Narendra Modi by dancing and offering sweets at Naya More in Bokaro Steel City.
Enthusiastic party cadres burst crackers too to celebrate their happiness and distributed 'ladoos'. Bikers gave a thumbs-up and rode across the city shouting "Modi-Modi" and "Jai Shree Ram" which reverberated in the air.
The party members participated in a huge victory procession marking the NDA's victory.
The BJP registered a thumping victory in Lok Sabha polls that commenced on 11 April and wrapped up on 19 May. According to the media reports, this general election saw approximately 900 million voters exercising their franchise. They decided the fate of 7928 candidates across 542 seats across the country.
Besides others, Kunj Bihari Pathak, Sachin Singh, Dilip Singh, Vijay Anand, Nandan Singh, Raj Kumar, Anshu Gupta, Jishu Modi, Dhruv Singh, Kundan Singh, Arjun Swarnkar, Suraj, Ratan, Dhiraj, Shubham, Pankaj, Ashish, Vijay were present during the celebrations.