Bokaro Girl gets her Poem book released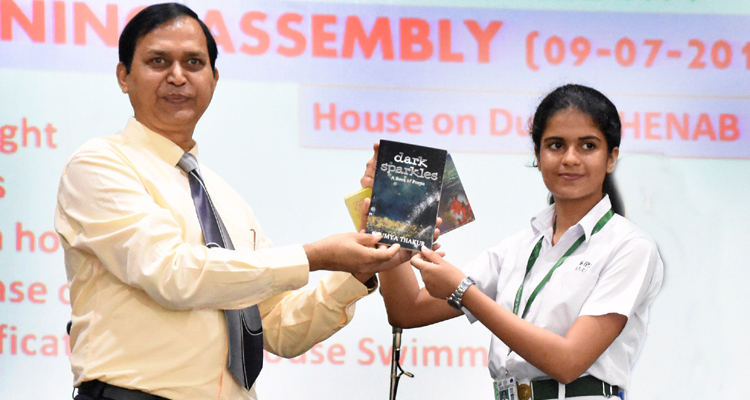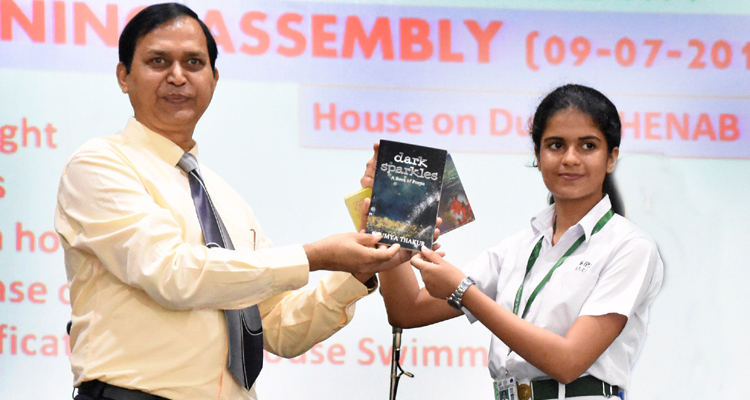 Bokaro: Bokaro girl Soumya Thakur, a sensitive young poet, got her collection of 32 poems titled "Dark Sparkles" un-ribboned at Bokaro Steel City in a special school assembly by the Principal, A. S. Gangwar on Tuesday.
Soumya is an ardent writer and began writing at the age of eleven. This book is a compilation of the poems that express her views about different hues of life.
Talking about her book Soumya said, a human heart is nothing but a whirlwind of emotions we are not capable of comprehending. When these emotions leave you in storms, words start to bleed.
"Poetry lives and breathes in every aspect of life. In today's world of need and change, writing transforms ordinary into exquisiteness," she added.
Soumya is a class X student of DPS Bokaro. Appreciating her efforts, the Principal, A S Gangwar said, this is commendable indeed that in these tech-savvy world children are still passionate about literature.
Gangwar wished a bright future to the girl who wants to bring about an era of change and realization in the world. "Her endeavour will certainly inspire the young generation as well," he added.
Soumya expressed her gratitude towards her school and especially the principal who gave her the platform to showcase her creative genius.